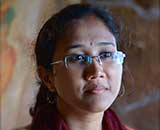 India's new Companies Act with its rules mandating corporate social responsibility (CSR) came into effect on 1 April 2014.
The objective of CSR is for businesses to exist as responsible citizens of their socio economic milieu and contribute to social good. As such, CSR pervades every aspect of a corporate organization's functioning. How then do we regard CSR activities of companies whose products are conspicuously against public good—the so-called sin industries?
Section 135 of the law requires companies of a particular size to spend a prescribed amount on CSR and report these activities, or explain why they failed to do so. Specifically, companies with a net worth of Rs 5 crore or more, or a turnover of Rs 1000 crore or more or net profit of Rs 5 crore or more, are required to constitute a CSR committee. This committee is expected to formulate a CSR policy and oversee its implementation. The law specifies the activities that qualify as CSR, but it does not define the term itself. Activities undertaken by companies to improve conditions for their own employees or better corporate governance alone, do not qualify as CSR under the law.
Superficially, CSR may seem like a win-win where companies improve their social capital while society gains from these activities as the government's resources are augmented. In practice, however, CSR can become one more tool for unscrupulous companies to circumvent the public health laws. While these laws prohibit the advertising of products that have been proven to be harmful, companies will now be allowed, and in fact required, to publicize CSR programmes that may improve their brand image.
Studies have already established that controversial industries tend to be more active in CSR communication than others. [1] The reporting requirement contained in the CSR clause of the companies law can end up as an avenue for proxy advertising by these "sin companies."
This is compounded by the fact that avenues for proxy advertising and brand building are already readily available and are exploited by both tobacco and alcohol giants. Chief among them is the ability of these companies to operate in multiple sectors and then leverage their businesses in other sectors to drive their liquor or tobacco operations. Many companies make strategic choices in designing and implementing their CSR agenda to reinforce their business interests and build goodwill among consumers, stakeholders, and the government. Tobacco and liquor giants in India now have operations in virtually every industry.
India's leading cigarette manufacturer, ITC Ltd, for example, has initiated e-Choupals that can been used by tobacco farmers to directly negotiate the sale of their produce with companies such as ITC. Food products manufactured by iITC carry the ITC label. ITC hotels routinely become destinations for celebrity weddings that are widely publicized in the media.
Kingfisher airlines, whose parent company is United Breweries, was reportedly able to acquire loans based on its brand equity. This is the same Kingfisher brand that is best known for the beer manufactured by the same company.
Consumers repeatedly encounter these brands in benign contexts that are often aggressively marketed, serving as proxy advertisements for their tobacco or liquor products and lending them legitimacy.
Another side effect of the large scale operations of companies across industries is the increased ability to interact with and influence policymakers.
CSR activities can prove especially useful in providing more opportunities for interactions between corporate companies and the government since they can now cooperate in the seemingly neutral sphere of social development. This is an extremely dangerous trend that has already become prevalent in India. The chairperson of United Breweries, India's number one liquor company, is a member of the upper house of the Indian Parliament, and the chairman of ITC was a member of the committee constituted by the government of India that made recommendations, many of which were incorporated in the new companies law. (See page 78 of the report)
In short, CSR can potentially constitute a form of political interference by corporates who can influence government policy. The political use of CSR is a known danger that has not been given enough attention in the current law. In addition to the policy measures, civil society needs to be vigilant to ensure that the spirit of the CSR clause is upheld while its misuse is actively prevented.
Declaration of Interests: I declare that I have read and understood the BMJ Group policy on declaration of interests and I have no relevant interests to declare.
Neethi V Rao is a researcher at the Institute of Public Health, India who is interested in issues of health policy and governance.
1) Thomas Kilian, Nadine Hennigs, (2014) "Corporate social responsibility and environmental reporting in controversial industries," European Business Review, Vol. 26 Iss: 1, pp.79 – 101