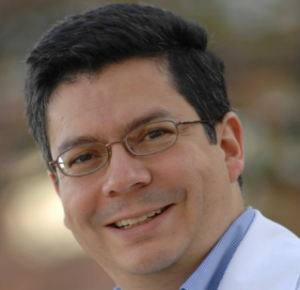 Diabetes is among the most common non-communicable diseases in the world, and peripheral neuropathy is the most common symptomatic complication of this disease. Small and large fibers are affected, and patients may exhibit a variety of clinical syndromes, including symmetric distal sensorimotor neuropathy, mononeuropathy (single or multiplex), radiculopathy, plexopathy, and even autonomic dysfunction.
In about a third of patients with diabetic neuropathy, pain is a prominent symptom that negatively affects patients' quality of life. The pain can be constant, described as an electrical, burning, or jabbing sensation, and is accompanied by allodynia and hyperalgesia. The treatment of neuropathic pain is complex, and involves lifestyle changes and topical and systemic medications.
In a comprehensive State of the Art Review just published in The BMJ, Amanda Peltier and her colleagues discuss the epidemiology, classification, diagnosis, and management of this vexing condition, and identify future areas for research. The review includes a very helpful section that identifies key issues clinicians should discuss with their patients to fully inform their choices about diagnosis and treatment—fostering an informed discussion between clinicians and patients.
The internet gives patients access to medical information, and often they are as knowledgeable as their physicians about recent developments in medicine that affect them. Information about their condition and treatment options is critical for patients making decisions about their care, and, over the last few years, several groups have developed decision aids and other tools that foster shared decision making.
However, despite all this information, patients are often unaware of potential conflicts of interest that may influence the information and recommendations they receive from their physician, as Margaret McCartney highlights in her column this week. She argues that payments from the pharmaceutical industry or makers of health care supplements, patents they hold, or other sources affect doctors' recommendations and prescription patterns. She believes that patients must know about these conflicts of interest. To start to unravel the knot of potential conflicts she set up, along with several colleagues, a voluntary register of doctors' sources of income. In this space, physicians may declare their conflicts, and patients may look them up. But I wonder whether this voluntary register is enough. Should mandatory public reporting of all payments to doctors, as required in the US by the Physician Payment Sunshine Act for example, be the norm in all jurisdictions?
Jose G. Merino is US clinical research editor, BMJ.