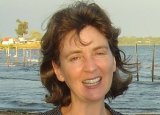 It's nearly two weeks since The BMJ published two updated Cochrane reviews on the benefits and harms in influenza of the neuraminidase inhibitors oseltamivir (Tamiflu) and zanamivir (Relenza). These research articles were accompanied by The BMJ's peer review comments and other supplementary files and appendices and several commissioned articles.
It's good to see some post publication review of these articles via rapid responses. Peter J Flegg, a consultant physician in Blackpool, is worried about throwing out the baby with the bathwater. "I am concerned that The BMJ is conflating the Tamiflu RCT data with its admirable aim of supporting open access to all trials data. The potential benefits of early treatment of influenza have become the first casualty in this 'political' war, and I am afraid that patients who are eligible for treatment will wrongly be denied treatment with neuraminidase inhibitors as a result, to their significant potential detriment." He agrees with the US Centers for Disease Control (CDC) which, despite the updated Cochrane reviews, is continuing to recommend these drugs for reducing mortality in severe influenza.
Jake Dunning, an infectious diseases clinician and influenza researcher from Imperial College London, writes from personal experience  of managing more than 150 patients with severe flu since pandemic H1N1 influenza (pH1N1) emerged in 2009. "Despite the great number of hospitalisations and deaths from influenza, antivirals were prescribed infrequently prior to admission (<3%) in contrast to generous prescription of antibacterial drugs (25% in our series)," he reports.
The latest Cochrane review of neuraminidase inhibitors for influenza was an impressive undertaking, writes Dr Dunning, "but unfortunately addressed the wrong question. It is unable to provide the answers we need…Those responsible for pandemic planning and response had to rely on seasonal flu RCT data to make decisions on stockpiling and licensing."
He cites the recent systematic review of 78 observational studies which reported significant reductions in mortality in adults "most notably a 50% reduction with early treatment." He concludes "We will serve patients best by looking at – and scrutinising – all available data, while understanding and accepting the limitations of different methodologies."
Patrick J Saunders and John Middleton, public health doctors from the University of Staffordshire, bemoan the "rearguard argument that the Cochrane analysis relates to trials undertaken on seasonal flu, not pandemic flu" and argue that this is "a bizarre reinterpretation of history given it was precisely the evidence about seasonal flu trials which was used to determine national policy for pandemic stockpiling."
They report what it was like in UK public health services during the 2009 pandemic, with "the wanton abandonment of first principles such as isolation, basic control of infection measures and clinical assessment in favour of the stubborn insistence on managing 'England as a single epidemiological unit'; the irrational maintenance of the 'containment' phase which led directly to perverse and damaging interventions and over-reliance on antivirals in mass prophylaxis exercises particularly in schools." And they warn that "It would be irresponsible for these lessons not to underpin current planning for pandemics and any subsequent responses."
Peter M English, also from public health in England, was seconded to work in a flu response centre early in the 2009 pandemic. He reminds us that early in the "containment phase," the health secretary promised that everybody with flu-like symptoms would be given antivirals. But, he explains, "most people, while I was involved, were delivered the antivirals a week after the onset of symptoms. We were unable to prioritise high-risk patients."
He thinks that the reduction in viral shedding that may plausibly have been a consequence of antiviral treatment slowed the spread of the pandemic, but "there is no reason to believe that antivirals given more than 48 hours after the onset of symptoms had any other benefit."
Having said that, he says "respiratory physicians tell me they believe it may have had some benefit in the most seriously ill patients."
Motoi Suzuki and colleagues from Nagasaki University sent us a response from Japan, "the leading NI-consuming country [which] has prescribed 75% of all oseltamivir worldwide."
Prompted by the Cochrane reviewers' comments that "laninamivir and peramivir may be more potent as NIs, because their bioavailability is far higher than zanamivir and may affect the host's endogenous neuraminidase", these Japanese readers provided a table of published and unpublished clinical trials of laninamivir and peramivir for seasonal influenza in healthy adults in Japan and other East Asian countries. None of these trials showed superiority of the newer NIs over oseltamivir and there were no differences in the risks of complications.
David A Cameron, an oncologist in Edinburgh, admonished us for presenting only the BMJ Pico one page summaries of the Cochrane reviews in our print journal, finding it "rather bizarre that this very important, and rather controversial, topic has more pages of comment than research data in the printed version of The BMJ. We have a 1 page summary of the important paper from the Cochrane review, but 4 pages of editorial/news, and 5 pages of further comment under "open data"." Should we have "let the intelligent reader make their own judgement on the hard data by publishing the full article in the paper version to be read and considered at length?" They would, however, have taken up all or nearly all of that week's print journal.
Competing interests: I chaired the research manuscript committee meeting where we accepted the updated Cochrane reviews on oseltamivir and zanamivir. Last year I observed and blogged about a key meeting of the Multiparty Group for Advice on Science (MUGAS). On behalf of The BMJ I am an active participant in the AllTrials campaign and the Ottawa Group's IMPACT study, have contributed to several working groups that led to revision of the EU Clinical Trials Directive, and regularly act as an advocate for and give talks on data sharing and particularly on increasing transparency in the reporting of clinical trials.
Trish Groves is deputy editor and head of research, The BMJ