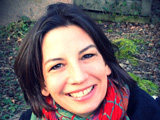 There's a new vocabulary being used to describe the NHS in England that conjures up images of the American Frontier; of battles over territories, conquests, and survival. GP and former chair of the RCGP  Clare Gerada started it when she described the changes brought in by the Health and Social Care Act 2012 as "the wild west in healthcare; no one really knows who is in charge." 
Now a clinician has said that local authorities are "playing fast and loose with public health budgets." Gabriel Scally, professor of public health and planning at the University of the West of England in Bristol, was speaking to BMJ reporter Gareth Iacobucci who has conducted an investigation into how local authorities are spending the money that was transferred to them for public health in April 2013.
The results make for interesting reading. With their own budgets drastically cut, authorities were found to be plundering public health funds to maintain their own non-NHS services. Money that used to pay for public health services, including those for substance misuse, sexual health, smoking cessation, obesity, and school nursing are being diverted to support wider council services vulnerable to cuts, such as trading standards, domestic abuse services, housing, parks, and leisure centres. The figures are large. Nottingham City plans to "adjust spending of £5.8m in line with the council priorities," while Derbyshire is diverting £2m from traditional public health services to "wider preventative programmes."
Many councils argue that funding parks and leisure centres is as much about improving the public health as a smoking cessations clinic; they are simply prioritising the needs of their communities in times of austerity.
The government's aim was to shift the emphasis from treatment services towards a more preventive agenda that tackled the wider social determinants of ill health. I wonder what the godfather of health inequalities Michael Marmot would make of it all.
From one kind of loss to another. Yesterday saw the last of Des Spence's weekly columns for the BMJ. A must-read for many of our readers over the past eight years. Spence calls himself "a two-bit, chav-GP doctor" devoid of the usual credentials associated with newspaper commentators. But he is contrary, he says, and able to speak out because he has nothing to lose. And speak out he has, to the entertainment and education of many and perhaps also the frustration of some. Always provocative he wrote about frontline general practice and was not afraid to speak out on the issues that mattered to him. His voice will be missed.
Zosia Kmietowicz is a freelance journalist.