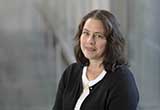 Imagine being told you have a devastating illness, only to find out months later it was a mistake? Medical diagnostic errors are profoundly damaging to the patient, the clinician, and the healthcare system. Yet, as we know, human error is a reality in our clinical practice.
My grandfather had a saying when it came to "doctor visits": "Remember, they only have a license to practice, and that's what they're doing!"  Some wisdom in that; for a man of his generation it was a pretty unusual perspective.
Gone are the days of "just do what the doctor says." Team work and precise communication have become skills critical to the success of any healthcare model and the diagnostic process.
That said, PULSE of NY a grassroots, NY based patient advocacy group is on a mission to change the tragedy of medical diagnostic errors. Its recent symposium brought both clinicians and patients together to explore ways to prevent errors and improve communications during the diagnostic process. One patient spoke about her experience with a diagnostic error. She received a diagnosis of subcutaneous panniculitis-like T-cell lymphoma (SPTCL) in June 2004. Feelings ranging from disbelief to panic and grief set in. She asked for a second opinion only to hear "no one knows more about this than I do so don't waste your time. You need to start chemotherapy." By September 2004, she had found a qualified physician who first listened to her story, and then sent the original pathology slides to the National Institute for Health (NIH) to be read. The report can back confirming there was no malignancy. This event affected her emotionally and devastated her financially. To this day, she lives with that and still no diagnosis of what "the lump" was.
Preventing such experiences is our duty. Ronald Wyatt, of the Joint Commission, and Jack Rubenstein, an internist and educator with the North Shore LIJ Health System in New York told us to "First, listen. The patient is giving you the answer." They challenge our community to "come from a place of service to the patient."
Engaging patients in their care is not a new concept, but training patients might be. PULSE of NY coaches patients to present their story to the clinician with an accurate, well detailed timeline of symptoms using clear and powerful words to describe the impact on their life. They encourage patients to challenge the diagnosis as critical thinkers—as part of the team—rather than victims blindly accepting whatever a fractured healthcare system throws at them.
So, at the end of the day, our jobs as practitioners should look more like patient advocates than "the answer man." We are practitioners who must be ethically and morally driven to create an environment transforming the patient's diagnostic experience from an anxious and exhausting struggle to a supportive and efficient discovery of the truth.  Are we ready for the challenge?
Declaration: "I, Robin Moulder, declare that that I have read and understood the BMJ Group policy on declaration of interests and I have no relevant interests to declare."
Robin Moulder is a registered nurse with over 20 years experience in healthcare quality management.  She has an MBA and is a certified practitioner of healthcare quality (CPHQ). She is a volunteer for PULSE of NY and serves on their planning committee. She is currently the manager of the Patient Safety Programme at Memorial Sloan Kettering in NYC.