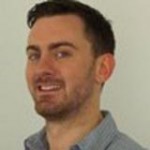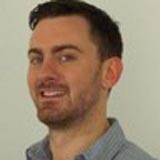 "Doctors should never be punished for following their professional duty of providing care without discrimination." So concludes a letter we've just published that condemns Turkey's government for passing legislation that directly conflicts with the fundamental ethical principle of medical neutrality.
The law restricts healthcare professionals' treatment of injured protestors, and has been viewed as a response to mass anti-government protests last summer.
The letter, signed by heavyweights including Physicians for Human Rights, the World Medical Association, and the Center for Public Health and Human Rights at Johns Hopkins in Baltimore, says that the government has also taken court action against doctors because they "established healthcare units called infirmaries illicitly and without control and supervision."
Over on our research channel we've just published a report of an RCT that found that older overweight people who were diagnosed as having adenoma in a colorectal cancer screening programme can achieve significant weight loss. The intervention group received a personalised energy prescription, bodyweight scales, and counselling on diet and physical activity. In a year they lost on average 2.69kg (95% confidence interval 1.70 to 3.67) more than the control group, potentially reducing disease risk, the authors say. Read more recent research.
And the run-up to The BMJ Awards 2014, which recognise excellence in healthcare and will be held on 8 May in London, is well underway. So far we've covered the shortlists for the Primary Care Team of the Year and the Karen Woo Surgical Team Award. Candidates for the latter include a UK plastic surgeon who has brought microvascular surgery to Pakistan and a paediatric surgeon in Liverpool who's improved the acute surgical service by making it more centred on the children and their families. Watch out for more awards coverage before the big night.
Please leave a rapid response and let us know what you think about these issues or any other.