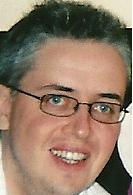 In 2013, the National Health Service (NHS) celebrated 65 years of providing comprehensive healthcare, free at the point of delivery to UK citizens. There are a number of factors contributing to the success and longevity of the NHS, including the dedication of its workforce. The role of doctors and nurses from overseas should not be underestimated. In a recent poll by the think tank British Future 75% of respondents believed that the NHS would not have survived without the work of doctors and nurses coming from abroad.
At the British Medical Association, the trade union and professional body for doctors in the UK, we agree. For many years, the NHS suffered from workforce shortages that would have threatened patient care, had it not been for the many highly skilled overseas doctors—particularly from the Indian subcontinent—who chose to move to the UK and pursue careers here. The process for doing so was simple: apply for a post and if successful, the employer would issue you with a work permit. If you were applying for training, the work permit wasn't even required. This system was still in force in 2003, when I joined the BMA International Department, where my role included providing immigration advice to members. The number of enquiries per month rarely exceeded single figures and most if not all were straightforward to resolve.
Today, the scenario could not be more different. The immigration rules have undergone a long period of revision, starting in 2006, when the UK government introduced much tougher rules, requiring employers to first prove that no resident workers were available to fill posts before issuing work permits. Further changes continue to be introduced, resulting in the system in place today, where even international students who pay substantial fees to study at UK medical schools are likely to experience disruption to their postgraduate training as a result of visa requirements.
As you would expect, the volume and complexity of immigration enquiries to the international department has increased, and so has our commitment to resolving them. Yet, we are often contacted by members who have only just learnt that we provide immigration advice. In many cases, we would have been able to offer more help, had we been involved at the outset. For others, we are unable to help at all because the problem pre-dates the doctor's BMA membership start date.
To address this problem and to ensure that we reach our members at the earliest possible stage, we have developed a BMJ Learning module aimed at doctors who are thinking of moving to the UK.  This provides comprehensive advice and support on obtaining a visa, becoming registered and working in the UK, whilst highlighting both the challenges and the opportunities involved. It has been developed in collaboration with UK-based doctors from the Indian sub-continent and is being offered as part of a special membership category which provides access to other key benefits of membership. For more information and an application form, please contact comingtotheuk@bma.org.uk.
Martin Carroll is deputy head of the British Medical Association's International Department. He has been accredited to provide immigration advice since 2003.