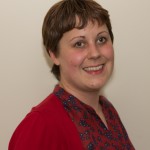 Having terminal cancer is rubbish. There is no way of getting around that fact. I've just spent nearly a week in hospital feeling exceptionally unwell and at times wondering whether I was actually going to recover from this episode of febrile neutropenia. But I did and lived to see another day. Cancer has completely changed my life, but it's not all bad, and the powerful voice I seem to have developed as a result is being heard far and wide and is something that astonishes me.
I have four key values as both a clinician and as a patient. These are proper effective communication, "little things" such as holding someone's hand or sitting down at their level really matter, "no decision about me without me," and "see me, not just my disease." These values make me who I am and I believe are vital to consider when providing true compassionate care.
Sharing my illness was almost an accident, but has now become a daily part of my life. I am absolutely determined that in my remaining time my experiences as a patient will make a difference to improving care for other patients in the NHS. My #hellomynameis campaign, which encourages healthcare professionals to introduce themselves to each and every patient they meet has gone viral since I started it less than six months ago, and is really helping to bring about true cultural change in many organisations.
Therefore I was absolutely overwhelmed when I heard my work was to be recognised by NHS England in conjunction with NHS Employers, in the creation of the Kate Granger Awards for Compassionate Care. These annual awards will recognise an outstanding individual and team working within the NHS who put my values right at the heart of their work.
I hope the awards will become a true legacy of everything I stand for and value about healthcare, but also a brilliant opportunity to be positive and inspired by the wonderful contributions that so many healthcare professionals make to their patients' lives day in day out. This is so important in the current climate where negativity about the NHS seems to prevail.
We are encouraging as many entries as possible and I will be selecting the successful applicants from a short list. The winners will be announced by me and my husband at the NHS Innovation Expo on 4 March 2014 at the Manchester Central Convention Complex. The closing date for entries is 14 February 2014. Details of how to enter can be found here.
When I first became a doctor I was very concerned about correct diagnoses and treatments. If you'd asked me what the most important quality of a doctor was I would have said competence. When I became a patient I soon realised how important compassionate attributes in the people looking after me were and how much I valued those. I am yet to meet a compassionate doctor on this journey who wasn't also competent. The gentle arm rub by the consultant on Saturday night when I was at my most frightened and vulnerable was maybe one of the most important aspects of care I received that weekend.
I declare that I have read and understood the BMJ group policy on declaration of interests and I have no relevant interests to declare.
Kate Granger is a final year elderly medicine specialist registrar in Leeds. Kate is also a terminally ill cancer patient with a rare sarcoma. She regularly tweets and blogs about her experiences on the other side as a patient (@GrangerKate).