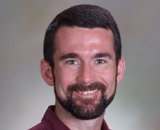 We'd hoped evidence based medicine (EBM) would improve patient oriented outcomes and clinical processes, but some fear the "EBM" movement is broken. However, it may not be just "EBM" as a movement that is broken—I am starting to wonder more and more about clinicians' willingness or ability to apply evidence in practice, when it runs counter to usual practice or our expectations of what it means to be sick.
We need to work not only to reclaim the original visions of the evidence based medicine movement, we also need to encourage critical appraisal and implementation of the current evidence.
I've heard it said that you don't want to be the first person to adopt something new, but neither do you want to be the last. However, when there is clear evidence in the literature for a better way forward, it behoves us as physicians to at least get out in the front and push for change.
Competing interests: "I declare that that I have read and understood the BMJ Group policy on declaration of interests and I have no relevant interests to declare beyond a passion for clear and critical thinking."
William E Cayley Jr practises at the Augusta Family Medicine Clinic, teaches at the Eau Claire Family Medicine Residency, and is a professor at the University of Wisconsin, Department of Family Medicine.