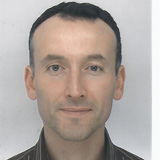 In these times of financial austerity, can we convince governments that spending money on health is an investment, not a cost?  This was the aim of a conference on 19 – 20 November, with the prime minister himself arguing that investment in healthy people is essential to ensure that they can develop their full potential and contribute to economic productivity.
Not the British prime minister, sadly. Rather it was the Lithuanian prime minister, Algirdas Butkevičius, hosting a Europe wide conference on "Sustainable health systems for inclusive growth in Europe" in the Lithuanian capital, Vilnius.
Why Lithuania? Well, one of the creative aspects of the European Union is the rotating chairmanship of the Council of Ministers of the EU (the meetings of national ministers that make up one half of the EU legislature, the European Parliament being the other half). That current six month chairmanship is currently held by Lithuania, a small Baltic republic, whose population is less than 1% of the EU as a whole.
Being a good chair in large part means effectively making progress with what's already on the table—in this case, tighter legislation on tobacco products, simplifying European rules on clinical trials, strengthening oversight and safety rules for medical devices, and making the setting of prices for medicines quicker and more transparent so as to improve access to them.
It is also an opportunity to put your own issues on the agenda, and the Lithuanians chose to highlight the importance of investment in health as their issue. They can argue from local experience—Lithuania was hit hard by the financial crisis, with a fall in GDP of 15% in 2009 (by comparison, the drop in UK GDP with the financial crisis, itself painful, was much smaller, at 4%). Despite that, rather than the health cuts in the UK, Lithuania maintained its commitment to its health system and coverage, as described in the profile of the Lithuanian health system also launched at the conference.
And why should this be a European event? Actually, though health systems are mostly national or regional, the EU is playing an increasingly strong part in what they do. European funds have been used to provide capital investment in health systems across Europe, including both Lithuania and the UK. Indeed, European funds are now the main source of such capital investment in health systems in many east European countries.
Increasing collective European monitoring of public budgets after the financial crisis is also a growing influence on health systems.  Although much has been written about budget requirements for Greece and the other Eurozone "bailout" countries, what is less known is that the bailouts also came with requirements for reform of the health systems of those countries.  Moreover, recommendations on changes to health systems have been made by the EU institutions to around half of the EU, with pressure to reduce public spending on social objectives such as health.
So the choice of Lithuania to use its turn at leading Europe to emphasise the importance of investing in health systems is vitally important. The conference heard a vast selection of evidence to support the case. One striking example was about the purely economic weight of health systems.  Research in Germany identified that the health economy added more value to the German economy than the entire mighty German car industry, and employed every seventh person in work. And unlike some other areas of major public expenditure (in particular defence), money spent on health stays in our home economy. So investing in health doesn't only improve health and wellbeing, but is also a highly effective way of generating growth and jobs—which is, after all, the shared aim of governments across Europe, including the UK.
The Lithuanians have taken the opportunity of their turn at the helm of Europe to make a strong case for investing in health systems, and done so highly effectively. The question now: is anyone listening?
Competing interests: I declare that that I have read and understood the BMJ Group policy on declaration of interests and I have no relevant interests to declare.
Nick Fahy is an independent consultant in health policy and innovation, supporting clients across the public and private sector ranging from individual hospitals to Europewide associations, and from local and national governments to the World Health Organization. Nick Fahy has over fifteen years of experience at a senior level in European health policy, including ten years in the Health and Consumers Directorate General of the European Commission.