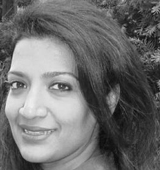 Revalidation—the process by which licensed doctors demonstrate that they are up to date and fit to practise—was greeted with cynicism by some in the medical profession when it was introduced last year. But what have responsible officers—those who make recommendations to the General Medical Council (GMC) about doctors' fitness to practise—thought about the process during its first six months? Our recent survey of responsible officers in London provided some interesting answers.
Responding to questions on what would improve the experience of revalidation in future, the responsible officers we interviewed broadly agreed on four areas.
First, they reflected that where a solid infrastructure had been established, and where boards had invested in the implementation of revalidation as more than a tick box exercise, it had been more seamlessly introduced. This also had a knock-on effect in helping to engage the doctors who were participating. However, there was widespread recognition in those surveyed that making the process easier for doctors to engage in was essential—a culture change is needed to move away from the view that participating in revalidation is just uploading evidence of continued medical education and participating in reflective practice.
Second, embedding a quality approach to appraisal was another area in which responsible officers felt the next revalidation round could be strengthened. This involves investment in training and developing doctors as appraisers, as well as enabling doctors to understand how to get the most out of reflective practice. "Winning hearts and minds, helping doctors to see that the process is fair, equitable, and applied reasonably" was the prescription written by one respondent. There was a strong belief that the introduction of revalidation is supporting the creation of a culture where doctors are investing in continued medical education and reflection, and that this would have a positive impact on patient care. One respondent said this would "move the average standard to the right so that in the whole medical body the performance thereof will improve over time." However, as heartening as this was to hear, there was another dominant view in the results that "culture change in the NHS changes with the speed of a very sluggish hyperthyroid snail" which reinforces the need for maintaining the new practices that revalidation brings.
One responsible officer candidly expressed that "it seems ridiculous that consultants can practise anything from 20, 30, 40 years without receiving formative feedback, unlike other specialist professionals in health and industry." But it would be too easy to cast doctors in a poor light in this regard, as one responsible officer reflected, "there is some work to be done in helping a cohort of doctors to see the value of constructive and formative feedback, to create a climate of maturity and trust so that the appraisal process, which incorporates peer and patient feedback, becomes a process that doctors value and therefore engage in."
Third, in the light of recommendations from the Francis, Keogh, and Berwick reports, respondents said that the element of revalidation that seeks to embed patient and peer feedback requires more work. While the majority of responsible officers surveyed commented on revalidation's inability  to "catch the next Shipman," the majority believed that giving patients voices, an enhanced role, and presence alongside peer feedback would act as a deterrent to a minority of doctors who may have become complacent about their performance and professionalism.
Fourth, many of the responsible officers we surveyed expressed a strong view that the GMC needed to follow up the process of revalidation by effectively managing the minority of doctors who fail to be recommended or for whom performance concerns continue to be raised.
The test of revalidation will be seen by many as whether it can root out errant doctors and bring serious failings to light. If done well, the real benefits could go far beyond reducing risk and be far ranging in improving the quality and culture of care.
Vijaya Nath is assistant director, Leadership at the King's Fund.
This blog also appears on the King's Fund website at http://www.kingsfund.org.uk/blog/