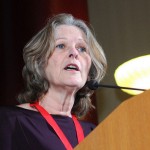 This year's BMA Medical Book Awards were a great success, portraying the high standard and wide-range of medical literature available and recognising the talent of the individual winners. 641 excellent entries fought for the title Medical Book of the Year, leaving the judges with an incredibly difficult decision, but after careful consideration it was clear that the Atlas of Epidemic Britain: A Twentieth Century Picture should scoop top prize.
This beautifully illustrated atlas, by Professors Matthew Smallman-Raynor and Andrew Cliff, views a century of change in Britain's epidemic landscape. It stood out for its detailed and original material, its readability and its superb illustrations including maps, charts, and photographs. It reminds the reader that medical history has so much to teach us, which is especially welcoming coming from geographers rather than doctors. Both authors said that "winning was beyond their wildest expectation" but for me this book is one of a kind in scope and presentation and is a clear winner.
I was honoured to choose the Board of Science Chairs prize and I had no hesitation in recommending Martin Slevin's moving and humorous book The Little Girl in the Radiator: Mum, Alzheimer's and Me, an account of caring for his mother after she was diagnosed with Alzheimer's.
It provides a great insight into a carer's perspective and any reader would get a great sense of connection and empathy with Martin Slevin's story about the decline of his mother and this illness. It not only covers Alzheimer's but also the terrible dilemma of deciding to place a family member into residential care. This is a funny but heartbreaking account of a mother's decline into the world of serious memory loss and Alzheimers in particular. I laughed and cried. It is very well-written and would bring many useful insights to doctors, as well as to other people dealing with similar life experiences.
The Patient Information Awards were also announced at the ceremony, with 123 resources entered from 72 patient groups.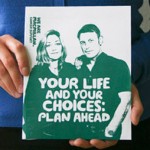 First prize went to Macmillan Cancer Support for Your Life and Your Choices; a resource that provides information on planning ahead for end of life care. It's a comprehensive booklet that gently introduces hard to talk about topics such as how to plan your own funeral and I cannot think of anyone that I would hesitate about giving a copy to.
Sheila Hollins is professor of the psychiatry of learning disability at St George's, University of London, and and a crossbench life peer in the House of Lords. She was President of the Royal College of Psychiatrists from 2005 to 2008 and is chair of the BMA's Board of Science.