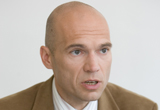 Yesterday I was invited by the European Parliament's committee on the environment, public health and food safety (ENVI) to give a presentation on "Assessing the effectiveness of medicines in comparison with other treatment options." Unfortunately the morning flight was cancelled so I didn't make it.
From a methodological point of view we know what it takes to assess the relative effectiveness of various therapeutical interventions. One problem is that very often we do not get data that are suitable for a comparison exercise. Accordingly a frequent conclusion of relative effectiveness assessments is that "sufficiently powered, direct head to head trials are needed." And this opens a ream of questions: should we request the incorporation of relative effectiveness assessments already during the development of medicinal products, at the stage of marketing authorisation, or when it comes to reimbursement? Each approach has its particular advantages and disadvantages, bearing in mind not to curb innovation, allowing timely access to medicines that do help and having a comparator that is valid and accepted.
And what do we do if the comparator is actually not authorised for this treatment, such as bevacizumab in diabetic macular oedema when compared to ranibizumab?
At the moment when I was writing this blog, the debate was going on and I would have loved to take part in the discussion. In any case I am glad that the European parliament is discussing this issue, as we need a legal base to develop a proper operational and technical framework to get more and better relative effectiveness assessments.
Competing interests: none
Marcus Müllner is a former editorial registrar and former associate editor of the BMJ. Currently he is a member of the BMJ's editorial advisory board. Since 2005 he is the head of the Austrian Medicines and Medical Devices Agency (www.basg.gv.at).