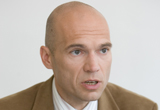 Conflicts of interest are a wonderful topic: Everybody has them, most believe they don't, and the more you believe that, the stronger you value judgments about them.
The European Medicines Agency (EMA) has been repeatedly bashed for various reasons, one being the dangers of biased decision making due to an undue influence of industry. Accordingly elaborate mechanisms to deal with conflicts of interest were developed and implemented. In a nutshell this is about restricting members of decision making bodies to those who had no direct (such as direct payments) or indirect financial conflicts (such as grants to employing university department) within the last five years. When this policy was implemented, several experts had to leave. This may sound right, but I wonder if there are many real experts in, say, medical nanotechnology, who do not cooperate with industry? And if so, are they willing to work with the EMA and its scientific committees?
On 6 September 2013, the EMA hosted a conference about striking the right balance when deciding to what degree an expert can be involved during the assessment process. Here it is about the assessment of medicines submitted for market authorisation, but generally this refers to most regulatory decision making processes. Accordingly representatives of various regulatory bodies were present, such as the European Centre for Disease Prevention and Control, European Food Safety Authority, national competent authorities, and the European Commission. We listened to speakers representing the academic community, the medical community, the scientific committees of the EMA, industry and NGOs. There was a clear gradient from "strictly no conflicts whatsoever" to "come on, we need the experts" and most likely you can guess who said what.
Unfortunately there was no presentation on any evidence concerning the topic. I would have loved to see research showing the impact of conflicts of interest. Do we know if any measures of dealing with conflicts really help? Apart from making conflicts of interest visible—probably the most powerful measure—I wonder, if other measures, such as defining the time since last contact with industry money, are useful. Is direct money more or less powerful than indirect funding? According to Nietzsche "Convictions are more dangerous foes of truth than lies." So is never having accepted any industry money a considerable bias as well?
My impression is, however, that dealing with conflicts of interest is only the tip of the iceberg, while we have not resolved how to deal with access to data. That might make these conflicts less relevant.
Competing interests: In 1996 or so, I attended a congress of cardiology paid by industry, but I don't remember the funding company's name (what I remember is that I stood in for a colleague who fell ill). In 2000 or 2001 I accepted that Novartis paid the insurance of a clinical trial (about €2.000 at that time), the rest was paid by a grant. I worked as a National Expert in secondment at the EMA 2004/2005 and since then I work with the Austrian Medicines and Medical Devices Agency—we send our experts to EMA's scientific committees. And finally I am a member of the EMA's management board.
Marcus Müllner is a former editorial registrar and former associate editor of the BMJ. Currently he is a member of the BMJ's editorial advisory board. Since 2005 he is the head of the Austrian Medicines and Medical Devices Agency (www.basg.gv.at).