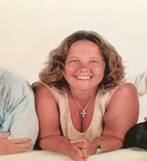 As congratulations come in from around the world to the Duke and the Duchess of Cambridge on the safe delivery of their son, all parents would share the hope that at the end of the nine months of waiting and planning, they would have a healthy and happy prince or princess.
However, we still live in an unequal world, where your place of birth affects the outcome of your pregnancy greatly. Each year three million children die before they are even born, and another three million die before they are one month old. In the world's poorest countries there are still 287,000 women who die each year as a result of pregnancy related causes. There has been significant progress due to increased advocacy and rising political commitment, but we still have many challenges to overcome, and one of these is under-nutrition.
A recent Lancet article estimates that 45% of all deaths in children under 5 years are related to under nutrition. Those 3.1 million deaths are mostly preventable. By supporting mothers to exclusively breastfeed their babies for six months, we could avoid 804,000 of these children dying, a reduction of 11.6% . Breastfeeding is also associated with a 3 mark rise in a child's IQ mark and in later life; children who were breastfed are 12% less likely to be obese. Breastfeeding also helps protect women from some postnatal complications such as haemorrhage, and encourages bonding between a mother and her new-born child.
As the global community marks World Breastfeeding Week (1-7 August), these advantages seem to be pretty powerful reasons to aim towards breastfeeding. However, in the UK, for example, only 1% of women are exclusively breastfeeding their babies at six months. This is a very large drop from the 81% of women in the UK who start off breastfeeding their babies. By the end of the third month, the rate for exclusive breastfeeding is 24%. And the UK is not alone in reporting low breastfeeding figures; the global average is only 30%, with Europe having the lowest breastfeeding rates in the world.
Why is such a simple nutrition intervention, which could save lives, not being implemented worldwide? There are many reasons, and each is specific to the mother and the country in which she lives. For some mothers they need to work and find it impossible to breastfeed while working full time, in other countries women have not been encouraged or supported to initiate or maintain breastfeeding. The HIV/AIDS pandemic also had a negative impact on breastfeeding, with the fear of mother to baby transmission. Research is now clear, exclusive breastfeeding is a global strategy for all, approved by all countries.
So what can we do to ensure that Prince George grows up in a world that addresses inequality and reduces unnecessary deaths? Results UK – a grassroots campaign organisation working to eliminate extreme poverty – believes a vital step is to get breastfeeding and nutrition onto the political landscape. On 8 June in London's Hyde Park, thousands of people attended the IF rally to coincide with the G8 Nutrition for Growth Summit , calling for more focus on reducing global hunger and inequity. Pledges to nutrition after the rally exceeded $4 billion dollars, however we need to ensure these new resources are spent on interventions that are proven to make a difference, with exclusive breastfeeding being one of the most cost effective interventions. We need to identify barriers to mother's breastfeeding and increase resources that support women to start breastfeeding with an hour of birth and keep doing so  exclusively for six months. Breastfeeding is the gift that keeps on giving, and we need to do more to support mothers wherever they are raising their children to be able to give their children this vital start in life.
Regina Keith is a former midwife and senior lecturer in International Public Health and Nutrition, University of Westminster, London.