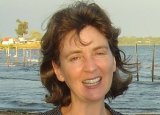 The movement towards open science is gathering pace, driven by scientific and ethical imperatives—not simply by the technological possibilities. In medicine such openness has real potential to benefit patients and society. Indeed, the arguments for open registration and publication of studies' protocols, methods, and main results are underpinned by ethical arguments that are focused on patients and the public. The Ottawa Statement on trial registration is a prime example.
But truly open science means more than access to articles and to summaries of study designs and results, even when such open access comes with a licence that allows text mining and other forms of unrestricted reuse. Really meaningful reuse and further analysis of clinical studies depend on access to the anonymised patient-level data, along with the statistical code, details of any missing data, and other supporting information. This doesn't necessarily have to be public access. There are good arguments in favour of either access with registration (for instance of personal details, proposals for further data analysis and reuse, and commitments to publish and share the new data), and for access on request (via an independent panel that considers proposals).
From a standing start, the race to share from clinical studies has really taken off. But, for those who've lost track, here's the story so far—or at least the headlines, from a BMJ viewpoint:
Up to and including 2007
2009
2011
February: BMJ Open launches and is the first medical journal to integrate its submission process with the Dryad digital repository, so that data deposition is part of authors' submission/workflow. Posts first linked dataset.
2012
2013
January
February
March
April
MEP Glenis Willmott, rapporteur for Environment, Public Health, Food Safety committee of European Parliament, holds open meeting about revising the EU Clinical Trial Directive, focusing on the likely impact on investigator-led academic trials if the Regulation (revised Directive) mandates data sharing in the form of Clinical Study Reports.
Wellcome Trust holds workshop: Developing a strategy for clinical trial transparency—focusing on clinical trial data sharing. Wellcome Trust statement expected soon.
UK Health Research Authority (HRA) holds meeting focusing on promoting good research conduct, including the publication of results and access to data and tissue.
Nature Publishing Group (NPG) announces launch in Spring 2014 of Scientific Data, one of a new breed of data journals for articles describing datasets deposited elsewhere, including biomedical research data.
European Medicines Agency (EMA) publishes final recommendations of five advisory groups on ethics, legal aspects, technical aspects, and logistics of sharing and analysing the data.
Coming up in 2013
May
European Parliament: first reading and vote on proposed revision and amendments to Clinical Trials Directive/Regulation.
September
EMA due to put its proposal on clinical trial data sharing out for consultation.
October
European Parliament: second reading on proposed revision and amendments to Clinical Trials Directive/Regulation.
November
EMA due to finalise data sharing policy.