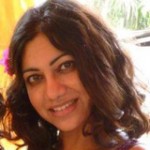 It is 11.59 pm and there is an eerie silence. All afternoon, sirens were wailing relentlessly outside my window, pushing through Red Sox traffic to reach Boylston Street ten minutes round the corner where, at around three o'clock, two explosions hit the city.
Today (15th April 2013) is Patriot's Day, a commemoration of the opening battles of the American Revolutionary War and the day of the annual Boston marathon. Today I had planned to watch a friend run, but my conscience got the better of me and I went to class instead. As I worked through multivariate regression, thousands of runners were stopped in their tracks by an event that nobody could have anticipated.
The press report three dead and well over 100 injured. The story is still unfolding. Earlier today, the metro (known as the "T") was closed and roads were blocked. Cellphone coverage, despite what the papers said, was fine. The big guns have come out; Obama has spoken. The mayor set up a hotline for concerned friends and relatives, Harvard University sent prompt advisory texts and emails to students, the police are on Twitter, and the T is running again.
I have been thinking about the front line people who played such a vital role today—about the coordinated efforts of police officers, firefighters, ambulance crew, special investigators, and hospital staff, all of whom so bravely and efficiently managed the chaos and carnage. They got to the scene noisily, and on time.
Sirens, I think, are different in every country. Different volumes, pitches, and timbres jostle for the attention of cars, people, animals—whatever might be in the way. Except, of course, where there are no sirens. Like David Werner's iconic "Where there is no doctor: a village healthcare handbook," I wonder if there should be a similar manual for where there are no sirens—that is, no emergency transport or first responder system. Today's blast injuries reminded me of my time working in rural Cambodia, where people die and are injured regularly because of landmines. Unfortunately, they had no ambulances. Many areas in many countries do not, and so people just die. We plan for hospitals, and medicines, and doctors, but not always for how to get patients to them. Yet this can be a matter of life and death.
The people of Boston are kind, and have stayed true to form today. As a visitor, I am almost embarrassed by the good wishes from friends and family round the world because I feel undeserving of them. I am fine. Unlike many of the innocent folk today I am unharmed. Moreover, I have a roof over my head, food to eat, safe water to drink, healthcare, an education, freedom of speech, freedom from arrest or torture—things that many around the world do not have. I have never felt so thankful for the presence of sirens, for those who have worked so tirelessly today and for those who will continue to work to ease the suffering of this wonderful city.
Suchita Shah is a general practitioner in Oxford, UK. She is currently living in Boston and is a student at the Harvard School of Public Health, Boston.