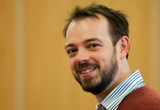 Ah, spring time. A time of new beginnings. Daffodils sprouting through the snow. And like hesitant young lambs, looking around at their unpleasantly cold surroundings, the new structures responsible for England's public health will pop into being this chilly bank holiday weekend. After a marathon of consultations, delays, and clarifications, public health will complete its move out of the NHS and into local authorities.
What does this mean for public health doctors like me? Well—I don't think anybody really knows yet. But we're soon going to find out the answers to some of the big questions. Will the director of public health report to the chief executive, or the director of adult social services? How, if at all, will we feed into the new CCGs? And a particularly pressing issue: how much money will public health have, and who will be in control of it?
The public health cash that is being ferried across from the old PCTs to the local authorities is supposedly ring-fenced. But it doesn't feel like a particular strong fence. The public health community is fond of reminding others that what we do is "everyone's business." But it may come back to haunt us. Will councils dream up new and creative ways to make up short falls in their current services from the nice, plump, public health bank account?
With public health being so broad, and deeply concerned about the wider determinants of health, our budgets are easy targets in a local authority. Council housing improvement? Oh—that's public health. Potholes stopping people cycling, that's public health too. Recycling waste? That could have a claim. Although the generous public health spirit is keen to engage with all of these issues, that doesn't mean using our entire budget to shore them up.
Unfortunately for local authorities keen to raid public health budgets, there are other priorities that public health needs to address.  For example, we need to sort out smoking and alcohol services in the brave new world. No one else is going to commission, monitor, and pay for them. And at the same time, the expanding NHS Commissioning Board (sorry, NHS England) has found itself with some big roles (not least immunisation and screening) and taken a cool £1.8 billion from the public health budget to deliver it. With all these other demands, it seems there may be less money in the local pot available to public heath specialists than ever before.
At the same time, the Health Protection Agency regenerates as Public Health England. It's a brand new organisation, with a rather complex looking matrix structure. This new entity has to keep up the health protection function (managing community disease outbreaks and chemical spills, that sort of thing), the closest thing our rather cerebral specialty gets to hands on activity. Let's hope for a smooth transition. There have been a lot of changes in recent weeks, with more to come. Out of hours rotas have been "restructured." That means fewer people on call. And there are changes in who is responsible for unglamorous, but important community infection control work. There's a risk of things falling through the gaps as PCT infection control teams leave the office for the last time on Thursday evening. Just whose job is it to provide infection control support to a nursing home with an outbreak of MRSA as of Monday morning? The local authority, the CCG, or the local PHE office? Many places around the country may have a clear idea about this. But others may not. Perhaps a long bank holiday weekend wasn't the perfect time to test the new system.
That's not to say that it's all bad. The nature of public health is about managing change, and adapting to complex, political environments. There's a lot still to play for in these emerging arrangements. We may find a new flexibility, a lease of life, and a real opportunity to work across organisational boundaries that we did not have before. There is room for optimism and creativity. But as a public health doctor going through my first big transition, that doesn't make it any less scary.
Competing interests: I authors declare that that I have read and understood the BMJ Group policy on declaration of interests and I have no relevant interests to declare.
Felix Greaves is a public health registrar and research fellow at Imperial College London.  You can follow him on twitter @felixgreaves