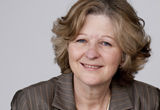 Last week a global health event took place in Dar Es Salaam, Tanzania, to foster greater political will and explore ways to accelerate results, innovation, sustainability, and equity in the field of immunisation. The meeting also highlighted and promoted the goals of the global vaccine access plan, a worldwide strategy for vaccination and immunisation programmes agreed at the World Health Assembly in May this year. Much of the focus for discussion was on securing the political will necessary from both donor and recipient countries to achieve the aims set out in this plan, but the forum also highlighted just how effective vaccines are in achieving global improvements in health. 
The GAVI partners' forum brought together global health leaders, technical experts, NGOs, and parliamentarians and focused on how we can improve access to vaccines against preventable diseases such as pneumonia, rotavirus, HPV, and rubella. It is estimated that 22 million children across the world lack access to basic vaccines. Most live in abject poverty and lack access to safe water and sanitation. Tragically, one in five children who die before their fifth birthday are killed by diseases which can be prevented through straightforward vaccinations. For example, pneumonia, the leading killer of children in the world, is responsible for 1.3 million child deaths every year and rotavirus, the leading cause of diarrhoeal disease, is estimated to cause 450,000 child deaths every year.
The GAVI Alliance is a unique public-private global health partnership which is committed to saving lives through increasing access to immunisation in developing countries. The sheer scale of the work being undertaken by GAVI is staggering. In addition to helping to strengthen health systems and civil society organisations, GAVI have become the world's largest purchaser of vaccines, ensuring that developing countries can access vaccines at significantly below market price. This approach has made vaccines such as the pentavalent vaccine (diphtheria, tetanus, pertussis, hepatitis B, and Hib); the pneumococcal vaccine; the rotavirus vaccine; and vaccines against meningitis A, yellow fever, and measles available to some of the poorest communities in the world. Over the coming years they also hope to improve access to vaccines against HPV and rubella. The HPV vaccine is particularly important, with cervical cancer, the most prevalent form of cancer amongst women in the developing world, expected to be responsible for more than 430,000 women's deaths by 2030 if appropriate measures are not taken.
The scale of the challenge is enormous, yet we are already seeing significant progress. Since 2000 the GAVI Alliance has immunised 370 million children and helped to save 5.5 million future deaths. They estimate that a further quarter of a billion children can be reached by 2015, providing current levels of support can be maintained. The vaccines being purchased and distributed by GAVI, and administered on the ground in recipient countries, are extremely effective. The pneumococcal vaccine is set to be rolled out to more than 50 countries by 2015, helping to save an estimated 1.5 million lives by 2020. The vaccine itself targets the most prevalent strains of pneumococcal disease, the leading cause of childhood pneumonia. This approach has been mirrored in tackling rotavirus, with GAVI set to vaccinate more than 50 million children against the principle cause of diarrhoeal disease in the developing world by 2015.
There is also a further hidden benefit to vaccination strategies, and one which is particularly relevant when discussing the rotavirus vaccine. Diarrhoeal disease is a major contributory factor to malnutrition, which in turn can lead to stunted growth and impede cognitive development. In many countries disability and mental illness remain taboo subjects, with disabled children often hidden from view rather than given the help and support that they need. While it is crucial that we champion the role that vaccines play in saving lives, it is also important to point out that they have further, often unseen, benefits in protecting children against disability.
The Gates Foundation has christened 2010 – 2020 the "decade of vaccines" but for this to be effective, we need to ensure that governments around the world commit to the global vaccines action plan and that innovative, effective, and cost efficient organisations like the GAVI Alliance are supported to carry out their vital work. The UK is one of the leading donors to the GAVI Alliance and I am pleased to see our country playing such a leading role in driving development policy and saving children's lives around the world. It is simply unacceptable that, in the 21st century, any child should die from a vaccine-preventable disease or acquire a serious physical or mental impairment which was entirely preventable. We must continue to support vaccination efforts in the developing world to ensure that as many children as possible lead healthy, active lives.
Baroness Hollins is emeritus professor of psychiatry of disability at St George's University of London, and prior to her retirement was chair of the division of mental health for 3 years.