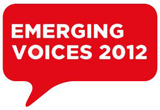 We are young researchers from Brazil, India, China, and South Africa (BRICS). Given our collective experience as citizens and researchers in these countries, and deeper understanding gathered during our three weeks in Beijing as part of the "Emerging Voices" at the second Global Symposium on Health Systems Research, we would like to share our vision for collaboration within BRICS and contribution of BRICS to global development.
While BRICS was initially put forward as a framework recognizing the rapid growth of these emerging economies, it evolved into a concrete collaborative mechanism, through which the countries act cohesively on many global issues, for example, the global financial crisis. However, we believe that what holds us together is more than economic growth and thus our contribution to the world must go beyond that.
We are worried that the present economic interests that the BRICS have in common, such as the African drug and mining markets, may play a stronger role in shaping the BRICS agenda rather than the pressing needs of global health as well as the promise of a Southern counter balance to the northern dominated global governance structures.
As young researchers, we know that health systems development is an enterprise in which all BRICS countries share stakes. BRICS share similar health systems challenges: governance, health worker retention in rural areas, social inequality, health outcomes, and complex provider-client relationships.
Apart from economic strength, we have jointly identified the stark disparity between people's health status and access to quality healthcare as a key commonality amongst our countries. It provokes us to rethink the development of our countries through the lens of health.
While BRICS have embarked on quite different paths of development, we have all suffered the consequences of policies that have placed markets over people. The health disparities we are experiencing are just one consequence of our chosen paths of development that is deeply rooted in our socio-economic structures.
As a result, we propose that, among the many topics that we can discuss, issues around equity (including power, redistribution, and social justice) should be a central theme in the agenda of further dialogues among researchers in BRICS countries.
Indeed we believe this fight against inequity is the mortar that could hold the BRICS together. Our undaunted exploration is reinforced by the growing economic strength of our countries, and our vibrant communities and civil society who have bravely tested alternatives to any straight jacketed concept of development.
This gives us the unique opportunity to boldly examine ways of improving equity, ensuring social justice, and enabling people to be equal partners in their future. Our biggest potential contribution to the health of all human beings lies in exploring and sharing these experiences and building together societies based on solidarity.
The authors are part of the "Emerging Voices for Global Health" programme of the Institute of Tropical Medicine, Antwerp, Belgium (http://www.ev4gh.net). Run concurrently and in collaboration with the Global Symposium on health systems research, the programme provides training, mentoring, and networking opportunities for promising young health researchers and professionals from low and middle income countries. We thank the Institute of Tropical Medicine and the Peking University Health Science Center for supporting the Emerging Voices in Beijing. We also thank the pre-conference participants at the BRICS session from which we drew insights for this blog, in particular David Sanders from the University of the Western Cape, South Africa.
Rakhal Gaitonde, Society for Community Health Awareness Research and Action, Chennai, India.
NS Prashanth, Institute of Public Health, Bangalore, India.
Daniel Henao, Grupo Reproducción, Universidad de Antioquia, Colombia.
Xu Jin, China Center for Health Development Studies, Peking University, China.
Liu Xiaoyun, China Center for Health Development Studies, Peking University, China.
Lungiswa Nkonki, Medical Research Council and Stellenbosch University, Cape Town, South Africa.