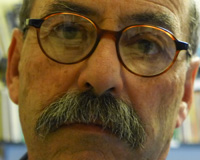 Newspapers these days have a steady stream of stories about the alleged failings and dirty dealings of private companies who are providing services to the NHS. Saturday's Guardian (10 November 2012) has a story about Harmoni, the UK's biggest out of hours provider that has recently been sold to Care UK for £48m. According to the Guardian report, the five GPs who are directors of Harmoni will each receive payouts of more than £1m.
Good journalists always ask the companies to defend themselves and a typical defence usually reads something like this (taken from Saturday's Guardian): "In a statement to the Guardian, Bruce Websdale, Harmoni Group medical director, said: 'As the largest provider of out of hours urgent care in the country, we pride ourselves on offering the highest levels of patient care and satisfaction. Any patient concern with our service is treated very seriously and thoroughly investigated.'"
I was employed by Harmoni in 2010-11 as clinical lead for North Central London. I resigned after six weeks because of my concerns about the safety of the service that I was responsible for. At the time, I wrote to Dr Websdale and three other senior managers, explaining my concerns, but unfortunately I never received a reply from any of them. I expect Dr Websdale was too busy looking at spreadsheets to find time to reply to one of his lowly clinical leads.
Despite the emollient reassurances contained in official company statements, my one and only experience of working for a commercial provider of NHS services makes me deeply worried about the future of the health service. In my time with Harmoni there was much talk about meeting targets, but little talk about patient care.
In one case that I brought to Dr Websdale's attention (if he ever read my letter), the parents of a young child who lived in south-west London rang Harmoni in the late evening to seek advice about their ill child. Their call was answered by a Harmoni nurse in West Sussex, who advised them to take the child to a Harmoni centre in north London (a distance of about 13 miles across London). The child was eventually admitted to a north London hospital.
When I suggested to my Harmoni superiors that this was not a good way to deal with an ill child, they seemed amazed. No targets had been breached, I was told. The child was triaged by a qualified nurse and eventually admitted to hospital by a competent doctor. The fact that the worried family had to drive 13 miles across London at night with a potentially seriously ill child counted for nothing. The fact that their child was admitted to a hospital miles from home seemed of no importance.
In another case that I raised with Dr Websdale, a husband contacted Harmoni via NHS Direct at 22h30 about his 61 year old wife, who had been vomiting since early in the morning. A Harmoni triaging doctor arranged a home visit, which never took place. The family was phoned at about 7 am to be told that no visit would take place and they were advised to contact their GP surgery.
One of Harmoni's slogans is "we treat patients as family." I doubt if many families want to have their ill child admitted to a hospital miles away from home in the middle of the night, simply because a nurse in Sussex doesn't know (or doesn't care) much about the geography of London. And what family would want their ill mother to wait at home for eight hours for a doctor's visit that never takes place?
In September 2012, Harmoni was awarded the out of hours contract for Camden and Islington, after a competitive bidding process. One of the unsuccessful bidders was LCW, a non profit social enterprise that runs out of hours services in west London. The government assures us that NHS contracts are awarded on "quality, not price," ("Procurement processes should be fair and transparent and judged not on who is cheapest, but who is best able to meet the needs of patients."— Dept of Health spokesman in the Guardian, 10 November 2012).  This is simply a lie. The Camden and Islington contract went to Harmoni, despite the fact that they scored lower on quality than LCW. No surprise to discover that they scored full marks on finance—their bid was much cheaper than either of the other short listed competitors.
If LCW had won the contract, I was going to be their local medical director for Camden and Islington, so I clearly have an interest to declare. But as a GP who has worked in Camden and Islington for nearly 30 years, my main concern is that we are watching the NHS services being replaced by commercial services whose directors are mostly interested in the bottom line of their spreadsheets, and hardly interested in patient care.
Fred Kavalier is a GP and urgent care centre doctor in Camden and Islington, north London.