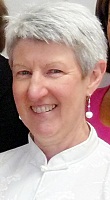 The links between the global challenge of non communicable disease (NCD) and what happens to people in the first 1000 days of their lives are not new but are gaining increasing acceptance and attention. They were discussed earlier this month by thousands of those involved in maternal, newborn, and child health at the world congress of the International Federation of Gynaecologists and Obstetricians (FIGO) in Rome.
The Dutch famine of the 1940s is one of the main sources of evidence, and Caroline Fall, professor of international paediatric epidemiology at the University of Southampton, described how men who were in utero during the famine have double the risk of obesity in adult life. She emphasised that we need to understand the underlying processes better before knowing how best to advise women in the affluent world.
Karen Lillycrop, reader in developmental pigenetics at the University of Southampton, showed photos of pairs of various animals with exactly the same gene sequence, but that were very different in appearance and size. Experience in early life changes gene expression without changing the gene sequence. A mismatch between prenatal and postnatal environment might mean that a fetus will be preparing for an environment of scarcity and yet be born into an environment of plenty. This mismatch, suggested Lillycrop, might account in part for the growing levels of obesity in the developing world.
High birthweight, accelerated postnatal growth, short duration of breastfeeding, smoking, and excessive weight gain by mothers during pregnancy are all strongly associated with obesity in childhood and adult life, said Lucilla Poston, director of the maternal and fetal research unit at King's College London. The evidence is less robust for a link between obesity and reduced hours of infant sleep, maternal diabetes, and low birthweight. Current evidence suggests that maternal obesity is a stronger determinant of offspring obesity than gestational diabetes.
We are not yet in a position to recommend particular interventions to reduce childhood obesity, said Poston, but there was agreement among speakers that ensuring that women are "nutritionally well off" before pregnancy and providing preconceptual education are key. There was consensus on the importance of focusing on the nutrition, health, and education of women and girl children—but women should not be stigmatised and made to feel responsible when things do not go right.
Luis Cabero-Roura, professor of obstetrics and gynecology at the Autonmous University of Barcelona and Chair of the FIGO committee for capacity building in education and training, said that the session was important because it was about the health of future generations and united the worlds of NCD and maternal and child health.
In another conference session on obesity and diabetes the term diabesity was used to highlight their interconnectedness. There was a strong plea to achieve universal screening for gestational diabetes and to reach agreement on interpretation of results and the optimal intervention. The prevalence of gestational diabetes has increased in 15 years from around 3% to 15% and is still rising. The interventions should include advice about diet and physical activity (20 minutes walking twice daily) as well as oral medication or insulin when necessary. One area of concern was that women with type 2 diabetes get less preconceptual counselling and care than those with type 1 diabetes.
The increasing burden of NCD and its links with the health of women and children came up in other sessions as did the intolerable pressures facing women in many parts of the world and the unacceptable rate of progress in improving the health and life opportunities of women and children. One strong challenge to the audience was to look at the role of men in preventing and obstructing women from living healthy lives.
The session on NCD and the developmental origins of health was organised by C3 Collaborating for Health, a charity devoted to preventing NCD around the world.
Pat Hughes works with C3 Collaborating for Health, a global NGO which undertakes projects with a  variety of organisations which can be seen on their website.