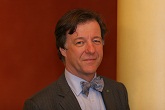 Without adequate focus from commissioners, ageing risks becoming an unsustainable burden for the UK. Achieving "healthy ageing" is one of the UK's most pressing challenges.  With an ageing population experiencing multiple long-term conditions and pressure on public spending, the need to promote healthy ageing across the continuum of care has never been so great.
A report by the Economist Intelligence Unit in March, supported by healthcare company Abbott, advocated a three-tier approach to tackling the burden of chronic disease.  It flagged that "prevention" is still generally understood as meaning primary prevention via traditional public health interventions, but that secondary and tertiary prevention is needed to manage the growing burden of chronic disease.  Healthy behaviours begun early in life can help to forestall the onset of disease, so the focus on healthy ageing should begin well before one reaches old age.  But how can we achieve this behaviour and attitudinal change against a backdrop of efficiency savings?
This was the subject of lively debate at a College of Medicine event I co-chaired this week with Lord Walton – a prime example of "healthy ageing" himself at 90 years of age.  The roundtable brought together leading clinicians, commissioners and academics to explore what healthy ageing means for the UK and how the new structures should approach the challenge.
Participants were optimistic from their experience of the emerging health and wellbeing boards that there was real appetite for new approaches, and enthusiasm from CCG participants on the boards.  Certainly there needs to be more investment in systemised local approaches to support elderly people in society.  A good local support network leads to greater wellbeing and mental health, which in turn reduces the manifestation of physical illnesses.  Too often, lack of social interaction can make elderly people more vulnerable to depression and problems such as excessive drinking, poor diet and a reduction in exercise.  Looking ahead to the future, there is a key role to be played by the health and wellbeing boards working with the voluntary sector to drive improvements.  An example of a flourishing strategy lies in Cheshire and Merseyside where a distinctly non-medicalised framework includes programmes on volunteering and a strategy to keep people learning.
Equally, it was agreed that the new commissioning bodies must find ways to identify vulnerability in older patients and take action to avoid inappropriate hospital admissions.  An example of this is a recent programme from NHS Newcastle West and Newcastle North and East CCGs, set up to reduce hospital admissions from care home residents.  CCGs allocated a GP to each care home to provide training and support on topics such as wound management and falls to care home staff.  This resulted in a 9% reduction in unplanned admissions from care homes, same day discharges being reduced by a quarter and 27% fewer patients dying within a day of being admitted to hospital.
Besides the well-known argument for better integration of health and social care, participants called for integration between medical specialties and challenged the current medical model of single disease pathways, when in reality so many people today have co-morbidities.  Addressing cross-cutting issues such as malnutrition was also highlighted as essential to improving health outcomes and reducing hospital stay, with a recommendation that outpatient appointments be used to screen for malnutrition in the elderly, and additional nutritional support is provided where appropriate.
We concluded that while we should celebrate the fact life expectancy in the UK is increasing, we need to make sure that we are adding "healthy life years," and not just increasing longevity. Without a commitment to more integrated care and a preventative approach throughout care pathways, age risks becoming an unsustainable burden for the UK.
Michael Dixon is chair of the College of Medicine and chair of the NHS Alliance.