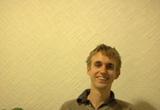 In my opinion a recent Panorama programme, "Britain's Secret Health Tourists," didn't do justice to a complex issue. With a Department of Health consultation looming on the issue, it's important doctors understand why. I've attempted to summarise the evidence on this issue elsewhere, so here I'll stick to the key points that I think Panorama got wrong, conflated, or forgot to mention.
The key scoop presented by the Panorama team was that middle men were, for a fee, arranging GP registrations for foreign nationals. The problems with presenting this as a scoop are, firstly, that GPs are entitled to register whoever they wish so long as they don't discriminate and, secondly, that the exploitation of vulnerable migrants is sadly not news.
It was argued that once you are registered with a GP, the NHS is your oyster. As evidence, we saw three undercover patients accessing blood tests or imaging. Hospitals were challenged and issued press releases promising to do better next time. A retired overseas visitors officer told us things were very bad.
And here is the first key issue that seems to have been lost in all the breathiness. Whether it happens in primary or secondary care, assessing eligibility, billing patients, and recovering debts carries a cost. People's immigration status changes—visas expire, asylum appeals are lost or won—so this is not a once only activity.
When Sally Hargreaves and colleagues at Imperial College looked at this problem in Newham recently, it was concluded…
"In light of the broad scope of the organisational and procedural changes required for the effective implementation of the primary care proposals [charging for NHS primary care] in Newham, and the limited financial burden that Overseas Visitors appear to be having on primary medical services in the Borough, we conclude that the current proposals to streamline charging procedures at primary medical services with those in place at hospitals should be reconsidered."
The 2001 census found Newham to be the most ethnically diverse part of the UK.
Assessing eligibility is also an inconvenience for everyone involved, including frontline staff and eligible patients. This was recognised by Nye Bevan, whose views were wrongly assumed by a Migration Watch spokesman interviewed for the programme.
"One of the consequences of the universality of the British Health Service is the free treatment of foreign visitors. This has given rise to a great deal of criticism, most of it ill-informed and some of it deliberately mischievous…The fact is, of course, that visitors to Britain subscribe to the national revenues as soon as they start consuming certain commodities…They make no direct contribution to the cost of the Health Service any more than does a British citizen. However, there are a number of more potent reasons why it would be unwise as well as mean to withhold the free service from the visitor to Britain. How do we distinguish a visitor from anybody else? Are British citizens to carry means of identification everywhere to prove that they are not visitors? For if the sheep are to be separated from the goats both must be classified. What began as an attempt to keep the Health Service for ourselves would end by being a nuisance to everybody. Happily, this is one of those occasions when generosity and convenience march together…" (In Place of Fear, 1952)
The second problem for me was that Panorama did not put the figures in context. Figures at a national level always sound dramatic. However, the £40 million allegedly written off over the last four years by hospitals in England and Wales is approximately 0.01% of the NHS budget over the same period. With no breakdown of who these people are, it is difficult to conclude anything from this.
However, the programme's worst omission was any serious consideration of the harms that have resulted from the NHS charging regime that has been operating in England's hospitals since 2004. Adam Hundt, a lawyer who specialises in defending vulnerable migrants who have fallen foul of these regulations, attempted to discuss one of his cases when he was interviewed. However, from the clip shown, Declan Lawn, the presenter, didn't seem particularly interested.
When (on Twitter) I challenged Declan about this omission, he pointed to a section of the programme in which he interviewed Daljit, an undocumented migrant who obtained NHS treatment for injuries sustained whilst working in the construction industry. However, whilst Daljit, like many undocumented migrants, was homeless and destitute, his problems were not a consequence of denial of healthcare. When I pointed this out, Declan then tweeted, "no one says care should be denied. Just how we deal with it."
The truth is that care is routinely denied to people like Daljit and that vulnerable people are coming to harm. In 2006, the Refugee Council published a set of case studies that make for shocking reading. The people described in these cases studies include individuals entitled to NHS care but unaware of or unable to communicate their rights. The rules remain largely unchanged and I continue to hear similar stories.
There is little evidence that health tourism is a significant burden on the NHS. I know this both from personal experience, having trained as a doctor in and around London, and because I have reviewed the published evidence. The impression created by the programme that England is liberal in its approach was misleading. Several European countries operate more liberal rules. For example, in Wales, refused asylum seekers have full access to NHS treatment whilst awaiting removal from the UK.
Perhaps it optimistic to hope that one day the Panorama theme will play, the credits will roll and the voiceover will say "health tourism is complex and has been overhyped—in tonight's programme we will calmly review the evidence."
However, if journalists won't, healthcare professionals must make the effort to familiarise themselves with the literature. The expected Department of Health consultation is our chance to make the case for more humane and rational regulations. It is important that rational voices be heard.
Tom Yates qualified as a doctor in London in 2009. He subsequently completed an academic foundation programme in Oxford, where he was involved in research on hepatitis vaccines. He has completed the MSc in epidemiology at the London School of Hygiene and Tropical Medicine and is studying for a PhD on TB, based between London and South Africa. He blogs on epidemiology and population health at sickpopulations.wordpress.com