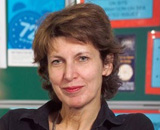 It may have been a throw away comment as part of a wider interview but the new Health Secretary Jeremy Hunt has reiterated his belief in a reduction of the abortion time limit to 12 weeks.  This, he says, is his personal view based on evidence. So what is the evidence?
Scientific opinion is that the prognosis for viability and subsequent normal development below 24 weeks is poor; below 20 weeks, it doesn't exist. Data from the EPICure studies provide the evidence. Medical advances may mean that we are now able to treat extremely preterm infants but sadly their outcomes are still very poor and not improving.  The most recent Office for National Statistics figures are proof of this sad reality. Vital organs such as the lungs are still developing, and survivors cannot exist outside the womb without very invasive interventions.
Government ministers have a different role to backbenchers. By re-opening this debate so soon after his appointment, the health secretary has politicised the issue for the outspoken minority who have an agenda to change women's healthcare based not on what women want and need but on pre-formed, non-evidence based beliefs.
Any attempt to lower the abortion time limit is an attempt to lower the abortion rate.  Restricting abortions, however, does not lower rates, but makes a safe medical procedure dangerous once more, as women will be driven to desperate measures fortunately not seen in this country for almost half a century. Rather, the focus should be on preventing unwanted pregnancy.
The reasons why unwanted pregnancies occur are complex but one of the solutions to help lower the high rates is both simple and cost effective:  concentrate on prevention through better contraceptive provision.  This should include advertising of and access to the full range of contraceptive options, especially long acting reversible contraceptives such as IUCs ("coils") and implants. International evidence points to this being a highly successful intervention.
With the NHS currently undergoing reform and greater emphasis being placed on public health, the health secretary and his ministers are now presented with the opportunity to improve sexual and reproductive healthcare  by ensuring open access to all women (and men) to comprehensive contraceptive care on the NHS. Such care must also be inextricably linked to STI prevention and treatment.
But this is only one approach to sexual public health.  The Health and Social Care Act aspires to enable better cross-departmental working in Whitehall.  The relevant government departments should meet to discuss the provision of comprehensive Sexual and Relationships Education (SRE) in the national curriculum.  The evidence for effectiveness is there too.
We practise evidence-based medicine for the health of the public we serve. That has to continue.
Kate Guthrie, consultant gynaecologist, is Clinical Director of the Sexual and Reproductive Healthcare Partnership, Hull and East Yorkshire. She is former vice-president of the Faculty of Sexual and Reproductive Healthcare and an elected member of the European Society of Contraception Abortion Expert Group. She is a medical consultant Marie Stopes International and a member of pro-choice charities e.g. Voice for Choice, and fpa.