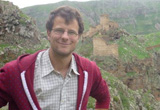 The success of the London 2012 Olympics rather took the country by surprise. Not only did team GB amass an unprecedented pile of gleaming gold, silver, and bronze, but also the whole event was remarkably smooth. Construction was delivered on time and on budget, the opening and closing ceremonies were a huge triumph and everyone seemed to have a pretty good time. Even the dour Transport for London email updates I signed up to, which at the start of the games seemed to herald transport apocalypse across London, surprised themselves in reporting that everything had gone to plan.
The question now is whether the legacy of the games will be quite so successful. Will they gather funding and enthusiasm for sporting facilities at schools and foster a new community spirit based on the core values of sport and competition? Will they inspire a new generation to take to the track, pick up their javelins, and swim to victory? Medals aside, will they get people doing more exercise in general—a notoriously difficult objective that has baffled doctors and public health experts for years. It is this latter question that I am most interested in, and like others I am hopeful that the Olympics will deliver once again.
Politicians and commentators have been quick to ramp up the rhetoric of the Olympic legacy as they jostle to take credit for the success of the games. David Cameron, Boris Johnson, and even Tony Blair have piped up with their visions of a healthier society kick-started by the Olympic fervour. A quick tour on Google throws up a myriad of pledges, predictions, and pdfs outlining with remarkable surety various initiatives which will get the nation moving, spilling over into frenzied forecasts about economic recovery, social engagement, and cultural enlightenment.
Yet the evidence that nations hosting large sporting events are able to convert the hype into real public health benefits is thin. In 2010 the BMJ published a systematic review of the literature about the health and socioeconomic impact of hosting major sporting events. Looking at 54 studies, the review found that there was not enough evidence to confirm or refute the claim that holding sporting events such as the Olympics brings tangible health benefits to the host population. One study found that sports participation in Manchester following the 2002 Commonwealth Games actually fell. Admittedly, such evidence is difficult to collect, and perhaps in any case it is ambitious to suggest that all policy be founded on robust empirical evidence.
However, as public funds are increasingly tight we should be careful before throwing money at subsequent initiatives just because they aim to provide something we all agree is desirable.  I fully praise all efforts to capitalise on the success of the Olympics in bringing about a healthier society, but we should not assume that such benefits are inevitable. They require concerted effort on everybody's part long after the euphoric buzz of London 2012 dies down. In light of this, and at the risk of sounding like a killjoy, we should approach any such proposal with the same systematic inquiry that would be cast on any public health initiative. My hope is that the Olympic legacy will be everything that it claims to be, but perhaps a little bit of realism would also be prudent.
See also:

Toby Pitts-Tucker is a BMJ Clegg scholar and a graduate medical student at the University of Southampton