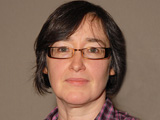 In his recent Viewpoint piece [1], John Ioannidis asks whether medical conferences serve any useful purpose other than as carbon-guzzling showcases for opinion leaders and pharma-funded research. He also proposes that nobody with ties to industry over the last 3 years be allowed to organise a conference. Ioannidis' concerns resonate loudly following my participant observation at a UK wound care conference [2]. There are no industry-free scientific conferences in a sector where medical device companies develop close relationships with clinicians through sponsorship of conferences and continuing professional development education and training.
Clinicians respond, and need to see themselves responding to facts, figures, and studies. At the same time, marketers see these as a means of increasing sales. "Conference" is perhaps a misnomer for the event I attended which was in effect a trade fair featuring sponsored champagne receptions, a conference gala dinner, and a large confectionary-filled exhibition promoting existing and new technologies in wound care prevention, diagnostics, and treatment. Scientific scrutiny and scepticism were notably absent in sponsored plenary sessions which sought to present particular products in the best possible light, with clinician satisfaction standing as evidence of effectiveness.
Wound care management is big business in the UK with a turnover exceeding £1bn in 2009 [3]. Most wound care interventions are classified as devices rather than medicinal products. A light touch European regulatory focus (CE marking) [4] on safety assessment, viability, and competitiveness rather than population effectiveness leaves clinical uncertainty about outcomes in clinical practice. Systematic reviews of evidence in wound care reveal a predominance of small, underpowered, and methodologically flawed trials [5, 6]. Unfortunately as Iain Chalmers has reminded us, until efficacy is proven, new technologies are as likely to be inferior as they are superior to existing technologies [7].
Ioannidis is concerned that many abstracts reported at medical conferences are never published to allow full evaluation of presented data. An investigation into the publication of research from international wound care conferences [8] has shown that publication is highly unlikely and less likely compared with other medical specialities. Lack of publication from wounds conferences raises questions about methodological quality and selective reporting bias. Colleagues struggle to get their reports of large, publicly funded, wound care trials accepted for presentation at wound care conferences where case study reports are favoured. This is despite the scarcity of large trials across wound care.
Direct to patient advertising of prescription products is illegal in the UK. Marketing strategies at these conferences are therefore targeted on clinicians. Patients are not in attendance, yet patient success stories feature strongly as a form of currency/exchange. Bits of patients are highly visible in graphic close-up images of wounds in need of medical device/clinician intervention. Patients are also virtually present as part of a threatening and demanding "demographic timebomb."
Direct patient involvement in deciding what research to fund and what outcomes to measure is absent in the wound care sector. A start has recently been made with the James Lind Alliance Pressure Ulcer Partnership [9]. In the absence of patient involvement, well conducted, controlled trials and peer review and publication processes that are independent and freed from vested interests, wound care clinicians are attending conferences filled with marketing fog, not really knowing whether the innovations that profit industry are providing the outcomes that mean most to patients.
Mary Madden has a background in community work and sociology and is a research fellow in the Department of Health Sciences at the University of York. This blog discusses an open-access article of hers which presents independent research commissioned by the National Institute for Health Research (NIHR) under its Programme Grants for Applied Research funding scheme (RP-PG-0407-10428). The views expressed in the article are those of the author and not necessarily those of the NHS, the NIHR, or the Department of Health.
References:
[1] John P. A. Ioannidis JAMA. 2012;307(12):1257 1258. doi:10.1001/jama.2012.360
[2] Mary Madden (2012) Alienating evidence based medicine vs. innovative medical device marketing: A report on the evidence debate at a Wounds conference. Social Science and Medicine http://dx.doi.org/10.1016/j.socscimed.2012.02.026
[3] BIS (Department of Business Innovation and Skills) (2010) Strength and opportunity: The landscape of the medical technology, medical biotechnology and industrial biotechnology sectors in the UK HM Government, London. http://www.bis.gov.uk/assets/biscore/business-sectors/docs/s/10-p90-strength-and-opportunity-bioscience-and-health-technology-sectors
[4] Cohen. D & Billinglsey, M. (2011) Europeans are left to their own devices. British Medical Journal, 342, d2748.
[5] Beitz JM, van Rijswijk L. Developing Evidence-Based Algorithms for
Negative Pressure Wound Therapy in Adults with Acute and Chronic Wounds:
Literature and Expert-based Face Validation Results. Ostomy Wound Manage. 2012; 58(4):50-69. http://www.o-wm.com/content/developing-evidence-based-algorithms-negative-pressure-wound-therapy-adults-acute-and-chroni
[6] Dumville JC, Soares MO, O'Meara S, Cullum N. Systematic review and mixed treatment comparison: dressings to heal diabetic foot ulcers. Diabetologia, in press. doi. 10.1007/s00125-012-2558-5
[7] Iain Chalmers (1995) What do I want from health research and researchers when I am a patient? British Medical Journal, 310, 1315-18.  http://www.bmj.com/content/310/6990/1315.extract
[8] Dumville, J.C., Petherick, E.S., & Cullum, N. (2008). When will I see you again? The fate of research findings from international wound care conferences. International Wound Journal, 5 (1), 26-32. http://onlinelibrary.wiley.com/doi/10.1111/j.1742-481X.2007.00343.x/abstract
[9] http://www.jlapressureulcerpartnership.co.uk/