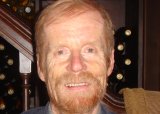 On the night that a silent movie won best film award at the Oscars I felt transported back to the very same era in Moscow. Stalinesque buildings, elegant cathedral-like metro system, and fur coats to keep off the bitter cold. But at the national paediatric meeting attended by 3000 from across this huge country, the talk was of innovation, new technology, and quality of life measures which were bang up to date.
Attending to assist in the development of social paediatrics which is at present barely in existence, I took a particular interest in the social determinants of child health. Having listed the ones which are important in UK and western Europe, I asked what are yours? The answer—which determinants here are NOT social in origin?
This sharp answer was corroborated when I visited the Medecins du Monde office in the middle of the city just up the road from the street where crowds were out on Sunday to protest against Putin's re-election. This NGO is developing a scheme to identify young women (either not taking contraceptives or in early pregnancy) who have a high alcohol intake, in order to combat the high prevalence of Fetal Alcohol Syndrome, which I was told affects 6 to 9% of the children in orphanages (neither fostering nor adoption are popular in Russia). Doctors are being trained to use a special instrument using motivational interviews to identify problem drinkers and alert them to the possible actions. Currently there is little understanding of the ill effects of either smoking or alcohol in pregnancy, and a high rate of binge drinking (something we are quite familiar with in UK, but I think FAS is still uncommon in our country).
The paediatricians are keen to tackle such conditions as well as children living in poverty, child abuse, and difficulties of family breakup, but currently the average consultation time for a paediatrician is 12 minutes so there is very little time for taking a full history. They plan to develop a specialist social paediatric society, a national training programme, and new posts to fill this vital need.
Moscow itself is in the icy grip of winter though the temperature at –3 was considered warm and the snow only half its usual depth. A night cruise on the Moscow river felt a little like the Titanic as we brushed aside great ice flows, and one cannot walk on the pavements which are cordoned off owing to potential snow and ice slides off the roofs above. Escaping into the Metro system is a delight though it helps to be able to read Cyrillic script. On the Metro map, one line is a brown circle. This we were told by our guide, originated when Stalin was shown the first Metro map in the 1940s – at that time with only a single red line. He used the map as a resting place for his teacup, leaving a brown circle when it was later picked up by the engineers—who naturally followed his thoughts implicitly.
We were told of the beauty of the city in the spring, and the warmth of the welcome made us feel that relations in the future can only get better—whilst we can only hope that together, we can tackle the social determinants in both our countries.
Tony Waterston is a paediatrician in Newcastle-upon-Tyne, working mainly in the community with long term conditions, disability, child abuse and social and mental health concerns. His interests are in child public health, children's rights and global child health and he leads the RCPCH teaching programme in the occupied Palestinian territories.