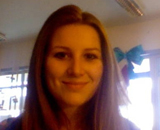 "Perverting the course of evidence-based policy on climate change adaptation and mitigation damages our health resilience, our economic prosperity, and our environmental stability." (Transparency needed on donors to climate sceptic lobby, Guardian, 26.1.12)
Recently there was a freedom of information (FOI) hearing at the Information Rights Tribunal into whether to publicly reveal the funders behind Lord Lawson's influential think tank, Global Warming Policy Foundation. Leading climate scientists, including NASA's James Hansen, support the FoI request, as do medical leaders, including the BMJ, the Lancet, and the Climate and Health Council. Science is sceptical, and the science on climate change has been thoroughly interrogated and tested – as has the science around health and climate change (Intergovernmental Panel Climate Change):
"Denying the links between greenhouse gas emissions and man-made climate change is akin to denying the links between HIV/Aids and unprotected sex, smoking and lung cancer, or alcohol consumption and liver disease."
(Guardian, 26.1.12)
Lawson and his Global Warming Policy Foundation have been discredited and attacked by numerous scientists and senior politicians including former UK energy secretary Chris Huhne, yet his think tank continues to receive significant coverage, wrongfully distorting the public and policy debate over climate change. GWPF have been accused of double standards; demanding transparency from others when they do not wish to give it themselves.
The initial request in 2010 for a FOI around GWPF funding – a bank statement showing the source of a donation for £50,000 – was made by Brendan Montague, journalist and founder of the Request Initiative. The Charity Commission declined the request because it would be "unfair" to release the data. However, Montague considers there is "legitimate public interest" to reveal the source of funding, and has brought the case to tribunal, which was heard on the 27 January. It may take up to five weeks for a decision from the judge.
For more information:
Nell Crowden is the communications and campaign manager, Climate and Health Council.