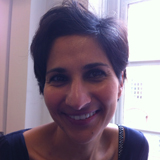 Clinical commissioning team of the year: embracing change to deliver patient care
Should it become law later this year, the proposed Health and Social Care Bill will result in significant changes to the way the majority of healthcare services are commissioned in England.  Although controversial in nature the bill does represent an opportunity for general practitioners and other healthcare clinicians to shape the way healthcare is provided in their local area, using their unique insight into local healthcare needs to set future service priorities.
To reflect this changing healthcare landscape, the 2012 BMJ Group Improving Health Awards will feature a Clinical Commissioning Team of the Year Award.  This award is designed to recognise a pathfinder Clinical Commissioning Group (CCG) that has demonstrated real achievement in 2011: either through the work it has done to become an established commissioning organisation, or through a commissioning  initiative it is involved in that has resulted in service redesign that will lead to demonstrable improvements in patient care.
CCGs are in their infancy and the past 12 months have seen GPs and other primary care staff come together to create organisations that will be responsible for commissioning the majority of acute, community, and mental health services. This award is looking to acknowledge a group that has shown significant organisational development in this time. In particular we will be looking for those groups that have successfully engaged their constituent practices and local clinical communities in developing their constitutions and commissioning plans. We are also looking for strong clinical leadership and significant public and patient engagement in the work of the group to date.
Some CCGs are already involved in service transformation activities, often building on the foundations laid down by practice based commissioning groups. We welcome applications from CCGs that have developed commissioning/QIPP plans that are based on population needs and represent new and innovative service delivery. The panel of judges will be looking to see how commissioners have used evidence to underpin their commissioning decisions and how the local community and other stakeholders have been involved. Examples of innovative commissioning decisions that have led to new ways of service delivery are particularly welcome.
We look forward to receiving your entries….
Anita Jolly is a public health physician and clinical specialist at the BMJ Group.