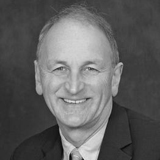 Taking time out from the debate about NHS reform, I visited Intermountain Healthcare (IHC) in Salt Lake City, Utah, to find out what makes it one of the most admired health care systems in the US, and to discover what the NHS could learn from this organisation.
IHC is an integrated system encompassing 23 hospitals, more than 150 clinics and more than 3,000 doctors. Around a quarter of these doctors are members of the multispecialty Intermountain Medical Group: the remainder are affiliates who work part time. SelectHealth, IHC's health plan, provides insurance cover for more than 500,000 people.
Health care improvement experts have had a long term love affair with IHC because of its achievements in delivering high-quality care. Brent James, Chief Quality Officer, has led its work on quality improvement for 25 years, and he recounted IHC's journey to me.
This journey has been guided by a commitment to ensuring that clinical quality is at the centre of IHC's work. A key focus has been to identify and reduce unwarranted variations in clinical practice by engaging doctors and other clinicians in the process of continuous quality improvement. Brent believes passionately that higher quality care can be delivered at lower cost, citing early experience of reducing infections after surgery by using prophylactic antibiotics as an example.
Clinical engagement in quality improvement is underpinned by investment in information technology (IHC was one of the very first systems to implement an electronic medical record). Constant measurement and comparison of performance is also important: medical leaders use data on comparative performance to challenge their colleagues and to promote the adoption of best practice. They are supported in this through the Advanced Training Programme (ATP) that equips clinicians and managers with the skills they need in quality improvement.
There are many implications here for the NHS but, from my discussions with Brent, three stand out. First, the advantage IHC has as an integrated system in pursuing world class standards of performance. The system has a distinctive culture of quality improvement and is able to invest in technology and people in a way that would be much more difficult in individual organisations.
Second, the focus on bringing about change from within by challenging and involving clinicians to lead improvement work.  Of course, IHC is subject to scrutiny by regulators and it operates in a competitive market, but these factors appear much less important than the commitment of its leaders to a consistent vision of high-quality care, and their recognition that this is best done through engaging front-line staff in realising this vision.
Third, the role of education and training in building capabilities for quality improvement. ATP requires a commitment of four weeks over four months and is a living example of the importance of leadership for improvement, not least through the requirement that participants undertake a project during the programme to apply the learning to real world problems. Doctors, nurses, and other clinicians work alongside managers in the programme, underlining the importance of shared leadership of the quality agenda.
IHC is not perfect, but from what I witnessed, its reputation as a high performing health care system is well deserved. This reputation has been won as much through perspiration as through inspiration. The challenge for the NHS is to create its own examples of high performing systems using the building blocks of integration, improvement led from within, and capability building. It is on these foundations that sustainable progress towards world class health care is most likely to be based.
For more analysis on international health systems visit our new international section.
Chris Ham is the chief executive of the King's Fund.
This blog also appears on the King's Fund website at http://www.kingsfund.org.uk/blog/