The fashion industry and cigarettes have long gone hand-in-hand, but in a refreshing and modern take on marketing tobacco control messages to young people, the US-based truth® campaign has partnered with fashion model Tyra Banks to launch the "Smoke Your Eyes, Not Cigarettes" campaign.
—-
The "Smoke Your Eyes, Not Cigarettes" collaboration with truth shapes perceptions of health and beauty with the goal of saving lives.
Banks' own grandmother passed away from serious complications caused by long-term tobacco use.
"During my modeling career, never did I once light up a cigarette. There was enough 'smoke' around my eyes… I didn't need any in my lungs!" says Banks.
Since the launch of the truth campaign in 2000, teen cigarette use has dropped from 23% to just 8%. However, while cigarette smoking has declined, tobacco use as a whole has remained steady due to emerging tobacco products like flavored cigars and hookah as well as the misperceptions surrounding social smoking. truth aims to spark conversations about tobacco.
Source: LOS ANGELES, CA–(Marketwired – Nov 12, 2015)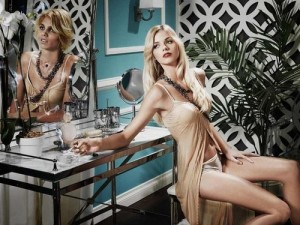 (Visited 123 times, 1 visits today)