Interview with Noura Kevorkian by Dr Khalid Ali, film and media correspondent
In this podcast, Noura Kevorkian discusses the personal and professional journey of her award-winning documentary 'Batata', its impact on the film's protagonists, and how the film advocates for the rights of refugees around the world.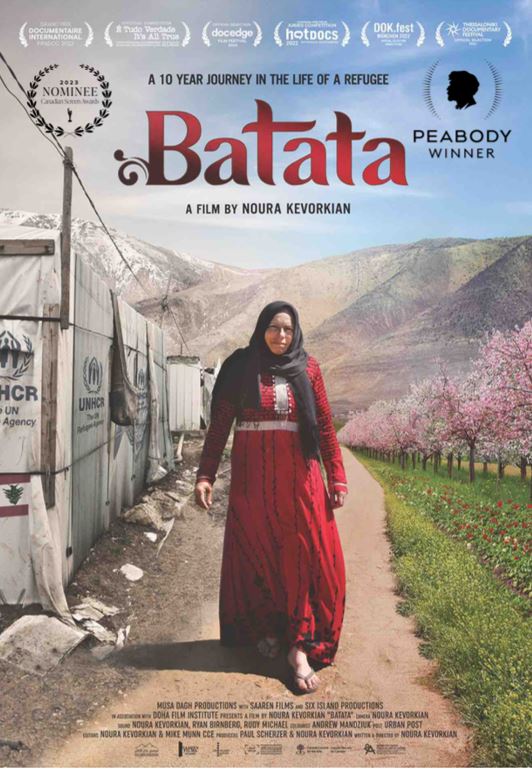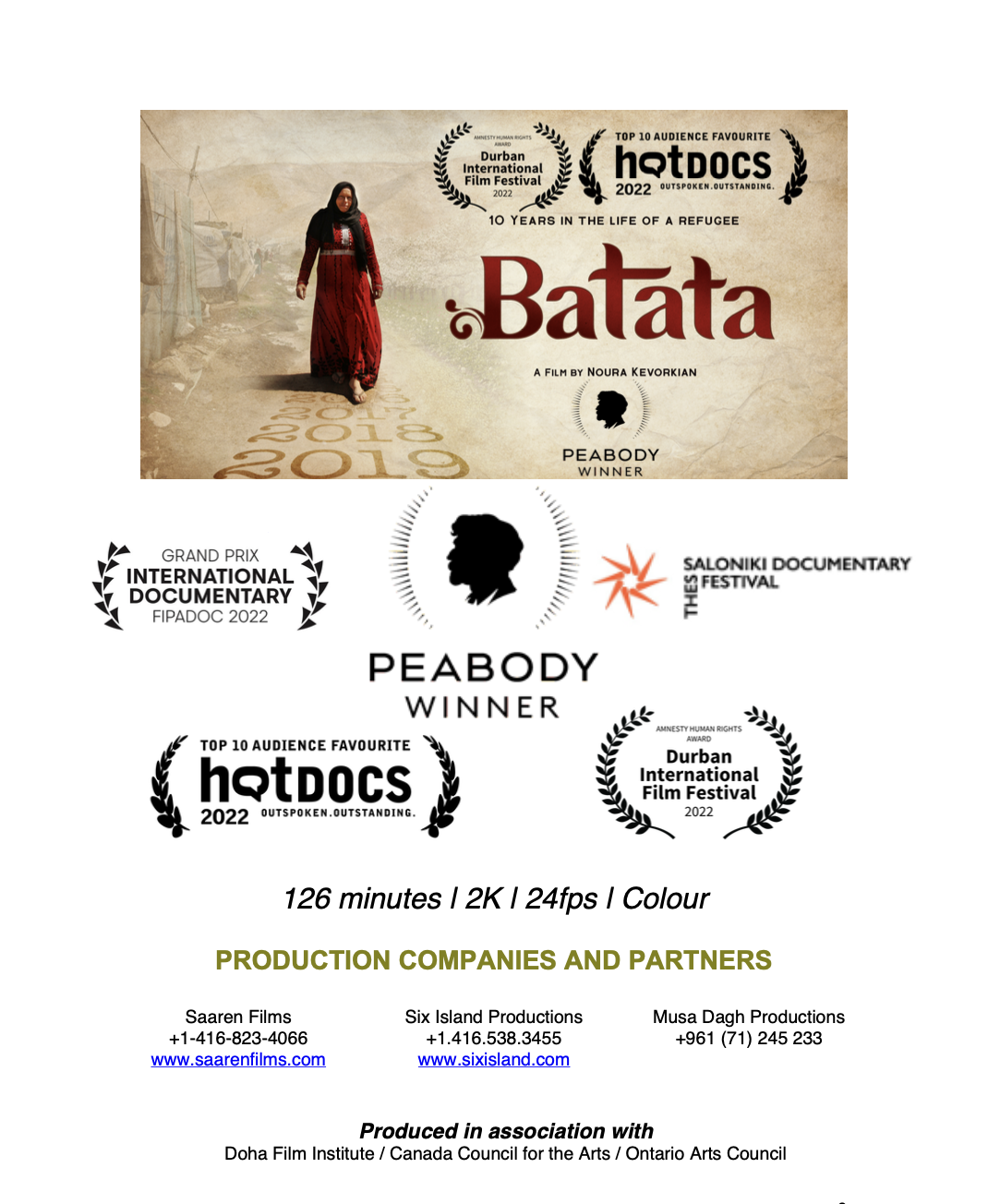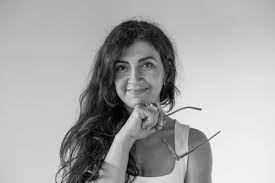 Noura Kevorkian is a Syrian/ Lebanese documentary film maker. Her first short documentary entitled 'Veils Uncovered' explored lingerie and the veiled women of Damascus. Noura's second film 'Anjar: Flowers, Goats and Heroes' is the historical point of view documentary about a young girl growing up during the Lebanese Civil War who discovers that all the elders of her village are genocide survivors from World War I. Her first feature film, the Canada/Lebanon/UAE co-production '23 Kilometres' is the "experiential" story of a man living with Parkinson's disease.
(Visited 235 times, 1 visits today)