Blog by Jo McVey (Lecturer of Mental Health Nursing) at Glasgow Caledonian University.
Being a N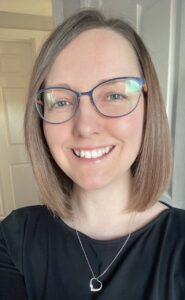 urse Team Leader in Older Adult Community Mental Health Services is three-fold: there is the management of staff, the management of a caseload of patients, and the management of a service. The advice given is "be prepared and be organised," however, the reality is that we must be prepared to be unprepared. When I was a student nurse, someone told me mental health nursing was all about "chatting to patients and drinking lots of coffee" – I have always wondered where that magical clinical area was.  
Be prepared to be unprepared 
Last thing on a Friday afternoon I typically fine-tune my diary for the following week – it looks good with nice gaps for lunch and space to check in with staff or patients. Monday morning starts with the Community Senior Team huddle online, which normally lasts longer than the scheduled 30 minutes. We discuss staffing levels, waiting times, potential detentions, or crisis work and allocate work for the week. Before the meeting ends, I have already observed from the side-lines a que of staff forming around the outside of my office door. I have 10 minutes before my next meeting is scheduled, and the coffee I made at 8:45am is cold.
"Do you have two minutes?" 
The staff only want "two minutes," so I work through a que of concerns around staffing, patient care plans, allocating staff for the planned detentions or crisis work and a myriad of personal issues. I am 15 minutes late for my next meeting and it is not even 11am! Prioritising staff and giving them time is important and supports readiness and resilience of the team. Next, a series of online meetings create a cloud over the middle of the day. These meeting can be difficult and can highlight issues that reveal we are all struggling to provide the high standard of care to our patients that we feel they deserve. After the meeting, I must formulate evermore-inventive ways of working, which can add additional pressure to staff. Implementing change is challenging and made harder because of the daily changes experienced during the last few years of the pandemic. For the less urgent changes I compose a friendly email with an invite to staff to come along and discuss further with me.  
The best bit 
As Nurse Team Leader, there is an expectation that you carry a small caseload of more complex cases. I have seven patients and three of them require weekly contact and risk management work. Regardless to how my day is going I view the time I spend with patients as the best part of my day. This is the part of the day that reminds me why I do what I do. I have 15 years clinical experience as a Nurse, and I continue to learn from patients every day. I value my title of Nurse Team Leader, however, at heart, I am a CPN and despite the increasingly complex presentation of the patients I support, and the duality of my current role, I am acutely aware of how important that hour in the day is for someone struggling with their mental health. I am on my way to visit my first patient; the cold coffee is still on my desk, and I have missed standard lunchtime. I nearly make it out of the door, but a worried member of the team catches me on the way out and asks, "Do you have two minutes?" Eventually I return to the office from patient visits with a list of follow up tasks that must be completed by the end of the day; I always try to keep my word. 
Reflections 
After a quick sandwich and finally a cup of coffee I complete my follow up tasks and type my notes. Inevitably this is followed by another series of "two-minute catch ups" that always seem to last longer than two minutes. I check my diary and forward the tasks that have not been completed to the next day. I spend my 40-minute drive home considering what I have or have not achieved and thinking forward to the coming days of more meetings, reports, staff queries, patient reviews and assessments and service level issues that I may or may not be prepared for. It is often difficult to feel that you have achieved anything when the 'to do' list is never completed however the "two minutes" addressing staff concerns ensures they can keep going and the time I spent with patients supports them through another day. Therefore, despite having to be prepared to be unprepared, my role is three-fold and has people at the centre.  
(Visited 766 times, 1 visits today)