Hi! I'm Roxanne. With Veronica Heney, we are digital communications assistants for Evidence-Based Mental Health. We both clearly love to study, because this year Veronica started her Master's degree and I just started my PhD. I'm also an ST4 psychiatrist, meaning that my PhD is part of my training as a doctor, and I'm continuing to do some clinical work alongside it.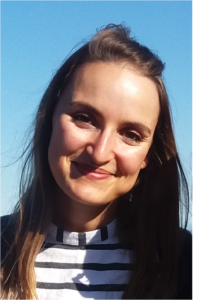 I was fortunate to receive a King's College London Doctoral Studies conference grant and study budget from South London and Maudsley NHS Foundation Trust, to attend the Global Evidence Summit (GES) in Cape Town on 13th to 16th September 2017. The last time I had been there, I was a medical student doing my undergraduate elective at Groote Schuur and Valkenberg Hospitals in 2011.
GES was the first time that Cochrane, The Campbell Collaboration, Guidelines International Network, International Society for Evidence-based Health Care, and Joanna Briggs Institute had collaborated on a single event focused on evidence-based policy. I attended to present a poster of my systematic review of evidence from low- and middle income countries (LMICs) of how the World Health Organisation's (WHO) mental health Gap Action Programme (mhGAP) intervention guide (mhGAP-IG) had been used. The study was published in Evidence-Based Mental Health to coincide with the summit, and we discussed the work in an EBMH online hangout, with my co-author, Dr Tarun Dua.
It was a pleasure to learn at the conference about the work of the organising groups and others to further evidence-based healthcare practices around the world, using both innovative and less resource-intensive means. Some highlights included the Saturday plenary, 'Evidence in a post-truth world', delivered by Prof Trisha Greenhalgh, Anim van Wyk of fact-checking website, Africa Check and Caroline Weinberg of March for Science.  The audience was encouraged to reflect on the challenges of communicating expertise and evidence in a world in which people have 'had enough of experts'. This was followed by a workshop on the need for experts to engage with storytelling to get our messages across.
I was struck, however, by the comparatively low profile of mental health at #GESummit17. A highlight was the workshop run by recently-launched Cochrane Global Mental Health, discussing evidence-priorities in the field, and posters discussing mechanisms of effective mental health and psychosocial support programmes, involving young people with long-term conditions in interventions to improve their mental health, the impact of mental health and psychosocial support programmes on people affected by humanitarian crises, collaborative approaches between service users and community mental health nurses to identify and support survivors of Domestic Violence and Abuse (DVA) and an individual patient data meta-analysis asking whether clinician-administered semi-structured interviews and lay-administered fully structured interviews equivalent gold standards for major depression.
Despite being a huge conference, attended by over 1300 people from 75 countries, I was able to meet and make connections with a range of people. These included researchers from around the world and members of Healthcare Information For All (HIFA), whose weekly emails I have been receiving since medical school, as well as London and UK-based research groups working on evidence synthesis. #GESummit17 made an inspiring start to my PhD. I hope to contribute more evidence-based mental health to the programme in a few years' time.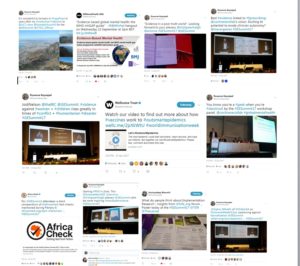 Follow me on Twitter @RoxanneKeynejad.
(Visited 544 times, 1 visits today)