In partnership with NIHR MindTech Healthcare Technology Co-operative and The Mental Elf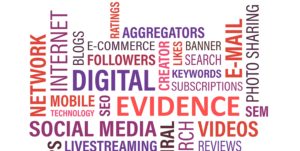 Guest Editors: Lisa Marzano, London; Chris Hollis, Nottingham; Gin Malhi, Sydney
Deadline for submissions: 15 June 2017
Publication date: November 2017
Special issue aims and scope
We are delighted to announce that Evidence-Based Mental Health will be publishing a special issue on new technologies and digital innovation in mental health. It will be guest edited by Lisa Marzano (London), Chris Hollis (Nottingham) and Gin Mahli (Sydney), in partnership with NIHR MindTech [http://www.mindtech.org.uk/] and the Mental Elf [https://www.nationalelfservice.net/mental-health/].
With increasing interest and investment in digitally-enabled mental health research and clinical practice, this issue aims to bring together the latest research and thinking in this new and exciting field. Original articles, including quantitative or qualitative studies, clinical or systematic reviews, are welcome.
Potential topics include, but are by no means limited to:
(Co)designing and implementing technological innovations in mental healthcare (including implementation and adoption studies in relation to 'mhealth', 'e-health', 'digital mental health', 'apps', and 'internet interventions')
The digital divide and capacity building in mental healthcare
Evaluating digital mental health interventions: methodological issues and approaches
User experience and mental health provider views about digital health innovations
Clinical effectiveness and cost-effectiveness of digital innovations in mental healthcare
Wearable sensors and remote monitoring technologies in mental health research and clinical practice
Online, messaging and app-based psychological interventions (including evidence of safety, acceptability, clinical and cost-effectiveness)
Virtual reality, avatar therapy and artificial intelligence in mental health and crisis care
Informatics, 'big data' and predictive analytics in mental health research (including research focusing on electronic records, algorithms and computerised clinical decision support tools)
Personalised and precision digital mental healthcare

A new collaboration: creating new impact and platforms of dissemination for new research
We are very excited about this upcoming special issue. It will showcase new research in this increasingly important field and will also bring together EBMH with NIHR MindTech and the Mental Elf. EBMH is a widely accessed and key resource for psychiatrists and psychologists aiming to base their practice on up-to-date research evidence; NIHR MindTech is a world-leading centre focussing on the development, adoption and evaluation of new technologies for mental healthcare and dementia; and the ever-expanding Mental Elf network now counts over 44,000 Twitter followers, 1 million unique visits in 2016 and over 180 blog contributors!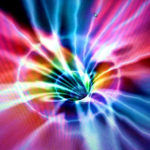 Further information
The Editors of this issue would be happy to discuss ideas for articles in advance of their receipt.  All manuscripts will be peer reviewed and up to 6 contributions will be published. Three of them will be free access (no charge for the authors and available to anyone).
Info on article types & instructions for authors: http://ebmh.bmj.com/site/about/guidelines.xhtml#Original and http://ebmh.bmj.com/site/about/guidelines.xhtml#Clinical.
For any additional information, please contact Lisa Marzano (EBMH Section Editor, L.Marzano@mdx.ac.uk) or submit directly to EBMH via ScholarOne, using the following address: https://mc.manuscriptcentral.com/evidencebased
More information about Evidence-Based Mental Health is available on the journal's homepage: http://ebmh.bmj.com/
(Visited 1,288 times, 1 visits today)