By Manasi Jiwrajka
Recently we published a paper on the reasons for medical students to write a Global Health  case report. We don't often hear about a Global Health case report, and usually it is about something weird and wonderful that we have read in a Pathology text book.
Medical students find Global Health overarching
We, as students, often think that Global Health is a phenomenon that exists only in low-income countries. It also seems that our 'I-am-just-a-med-student' attitude stops us from realising that we may actually have an effect on how patients live and their determinants of health.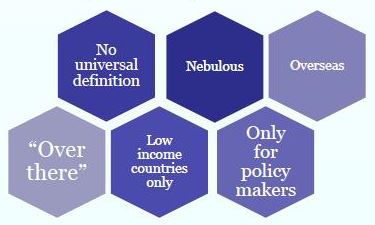 Perhaps this perception is because there is no universally accepted definition of Global Health and two, worldwide, there remain profound differences in Global Health education.
How can we define Global Health?
"We propose that the 'global' in Global Health does not refer so much to 'overseas' or 'over there', as it refers to 'over here;' the real definition of 'global' in Global Health is 'health everywhere'. 'Global' also refers to 'all' aspects of health i.e. a holistic approach, essential to exploring and taking on the real causes of disease, the social determinants of health. This focuses our attention on the patient in front of us and what we need to do to prevent them from becoming ill again." [1]
Why are Global Health case reports useful? Why should medical students write a Global Health case report?
To look at the root causes of the illness
To learn about society, economics, politics, cultures, and how they affect our patients
Importance in every field
Learn Global Health
Publish and share these cases
Create an evidence base
Create change
References
[1] Jiwrajka M, Biswas S. Why should students write a global health case report? AMSJ 2016, Vol. 7(1)