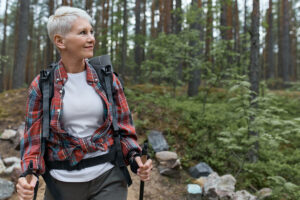 The top 10 most read BMJ Open articles for August show that the top four spots remain unchanged from July. While COVID-19-related papers remain popular overall, there are two new entries this month that focus on women's health. 
Mobility patterns of young women who exchange sex for money or commodities in Uganda
King et al. conducted a qualitative study, which was a substudy of a randomised controlled trial, to assess mobility patterns and reasons for high mobility among young women engaged in sex work, in order to understand how mobility may hinder access to health services and enhance HIV risk in this highly vulnerable population. By conducting in-depth interviews, the researchers found that there was a complex web of reasons for high mobility among young sex workers, including violence, poverty, and a lack of education and employment opportunities. They also found that the participants were far more mobile than anticipated, with greater distances, frequency and destinations of movement.
Height loss in middle age and risk of early death in northern European women
In their observational study, Klingberg et al. examined height changes in middle-aged northern European women in relation to overall and cardiovascular mortality. They included Swedish women from the Swedish Prospective Population Study of Women in Gothenburg (n=1,147) and Danish women from the MONItoring trends and determinants of CArdiovascular disease (MONICA) study (n=1,259). Date and cause of death were monitored between 17 and 19 years. Overall, 625 of the women died from all causes during the 19-year monitoring period. However, during the 17-year period, cardiovascular disease was the primary cause of death in 157 women, which included 37 cases of stroke (362 cases were due to other causes). Pooled analysis of the data showed that major height loss was associated with a more than doubling in the odds of death from stroke and all types of cardiovascular disease, and 71% greater odds of death from all other causes. However, the findings should be interpreted with some caution as the authors note that the number of stroke deaths was small and other unmeasured factors may have influenced the findings.
—
Here's the full list of papers that were the most read in BMJ Open during August 2021:
Like what you see? Follow this link for all our most recent content.
(Visited 302 times, 1 visits today)