This LGBTQ+ history month, three LGBTQ+ healthcare professionals give you the lowdown on what it means to be a good trans ally in healthcare
If there's one thing you can guarantee about a career in healthcare, it's that you will meet people of every ethnicity, every sexuality, every age and gender. However, healthcare professionals rarely receive formal education on transgender populations. This can lead to stigma, confusion and neglect. A 2018 survey undertaken by Stonewall found that 45% of trans people said that staff lacked understanding of trans healthcare, while 24% fear discrimination from a healthcare provider. Being an ally to underrepresented and discriminated against population groups is a fundamental requirement for any leader in healthcare. In this blog we'll take you through some practical steps to becoming an ally for trans colleagues and patients alike. 
Know your stuff
Education will always be a cornerstone in establishing and improving your allyship. But what do you need to know and where can you go to learn it? 
When it comes to workforce, knowledge can be gained by first looking at what's already going on in your organisation. Most UK hospital trusts now have LGBTQ+ staff networks, where individuals who identify as part of the LGBTQ+ community can stand together to have their voices heard and help influence policy and strategy that may impact LGBTQ+ patients and staff. A nationwide staff network also exists to organise events, engage unions and raise awareness of issues across the country. These networks will welcome the opportunity to support improved understanding of the issues faced by trans staff and patients in the NHS and should be a first port of call for anyone embarking on their allyship journey. 
Many NHS trusts are also working with local LGBTQ+ charities and community organisations to improve support for the LGBTQ+ populations they serve. York and Scarborough Teaching Hospitals Trust includes an LGBTQ+ section in the About Us area of their website, which has links to useful local services. These local partners are often an invaluable source for understanding the lived experiences of trans patients in the community and should not be underestimated. The onus is on healthcare leaders to make and strengthen links with these partners.
Data can also be a powerful tool for educating yourself on the issues faced by trans staff and patients in your community and organisation, whether it's knowing the waiting times for transgender specific care or educating yourself about how the ways trans individuals identify can affect their health needs and experience. An example of this includes missed cancer screening due to change in legal gender. 
And finally, here are some of our top picks from what is a wealth of online resources for trans healthcare education:
Top 3 resources
Be a champion
Champions ensure that under-represented voices are heard, valued and respected. Nowhere is this distinction more important than the championing of staff and patients who often struggle to get the "airtime" they need and deserve. To be a champion of trans staff and patients, healthcare leaders need to not only understand the issues facing this marginalised community, but to provide accessible routes for effecting change through co-production. 
The phrase 'safe space' has become an unwilling victim of the so-called 'culture wars' yet when we consider its generic definition – "an environment in which a person or category of people can feel confident that they will not be exposed to discrimination, harassment or any other harm"-, it becomes obvious that making your organisation a safe space for trans staff and patients is a crucial first step in becoming a good trans ally in helathcare. 
3 Top tips for establishing a supportive and safe listening culture
Visibility and Accessibility –

Establish various communications channels and platforms to ensure that trans staff members and patients feel listened to and supported

Value and Respect –

Listen to, acknowledge and thank people for sharing their experiences

Amplify

– amplify the voices and ideas of others; for trans staff members, this might involve inviting them to speak at staff meetings, write for organisation-wide newsletters, or take on other highly visible roles where they wish to do so
Take action
Listening and amplifying is just the start. The next step is to act on what you've heard. There are a number of ways you can do this, but central to them all is supporting the welfare of trans people. One of the most important things to do is to speak up in your organisation when things aren't going right. As a leader, role-modelling expectations is an essential attribute.  
As leaders it is necessary to maintain a zero-tolerance approach to any kind of discrimination and to intervene when we witness it. Active bystandership describes precisely this. Universities have led the way with this approach in their programmes to reduce sexual violence on campuses, but the principles are applicable to many situations. A very simple approach is to use the 4 D's:
Direct Action:

Tell the person to stop, identify the negative behaviour and then check in with the victim

Distract:

Change the conversation or facilitate the victim to leave 

Delegate:

If you are not able to address the behaviour there and then OR someone else is better placed to, then arrange follow-up 

Delay

: It is never too late to act 
Finally, we know that the career trajectories of trans people in the UK are worse than their cis-gender peers. As leaders we are in a position to offer sponsorship to trans staff, so ask yourself:
Are there specific opportunities for trans people in your organisation to develop their skills?  

Do you highlight the career ambitions of trans people in your team and seek to support them to achieve these?

Do you offer mentoring for trans colleagues?
If the answer to one or more of these questions is 'no' then now might be the time to look at what actions you can take to support and develop your trans colleagues. The key to starting though is seeking out your trans colleagues and asking them 'What would best support you?.' 
It's also important to look beyond our workforce at the actions we need to take to improve the care trans patients receive. In a large survey of trans people over 60% of respondents reported being dissatisfied with waiting times for trans-specific services and some even reported being refused some kind of healthcare on the basis of their sexuality or gender identity. 
Urgent action is needed across the healthcare system to ensure that trans people have the same levels of access, experience and outcomes as the cis-gendered population. Healthcare leaders have the power to set the tone for narrowing this health inequalities gap and it starts with good allyship. 
William Ballard (He/him)
William Ballard is a final year medical student at Hull York Medical School. While studying for his finals, he takes part in many equality, diversity and inclusivity events across Yorkshire, giving talks on LGBTQ+ healthcare and going into local colleges to talk about his own experiences as a trangender man. His main ambition is to pursue a career in transgender healthcare, while continuing his work in medical education within this area. @ickyplod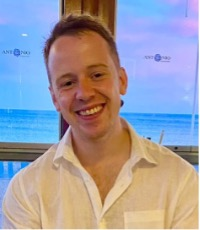 Dr Tom Gardiner (He/him)
Tom Gardiner is a junior doctor and National Medical Director's Clinical Fellow based in the Clinical Policy Unit at NHS England and Improvement. He has a keen interest in health policy and politics and has spent time working for several leading parliamentarians, including the Shadow Secretary of State for Health and Social Care. Tom sits on the Executive Committee of the Fabian Society (a policy think-tank) and is Convenor of the Society's Health Network. He is passionate about tackling health inequalities and has published articles on related topics in academic journals, most recently a BMJ editorial on "racial and ethnic health disparities in healthcare settings". @tom_gardiner95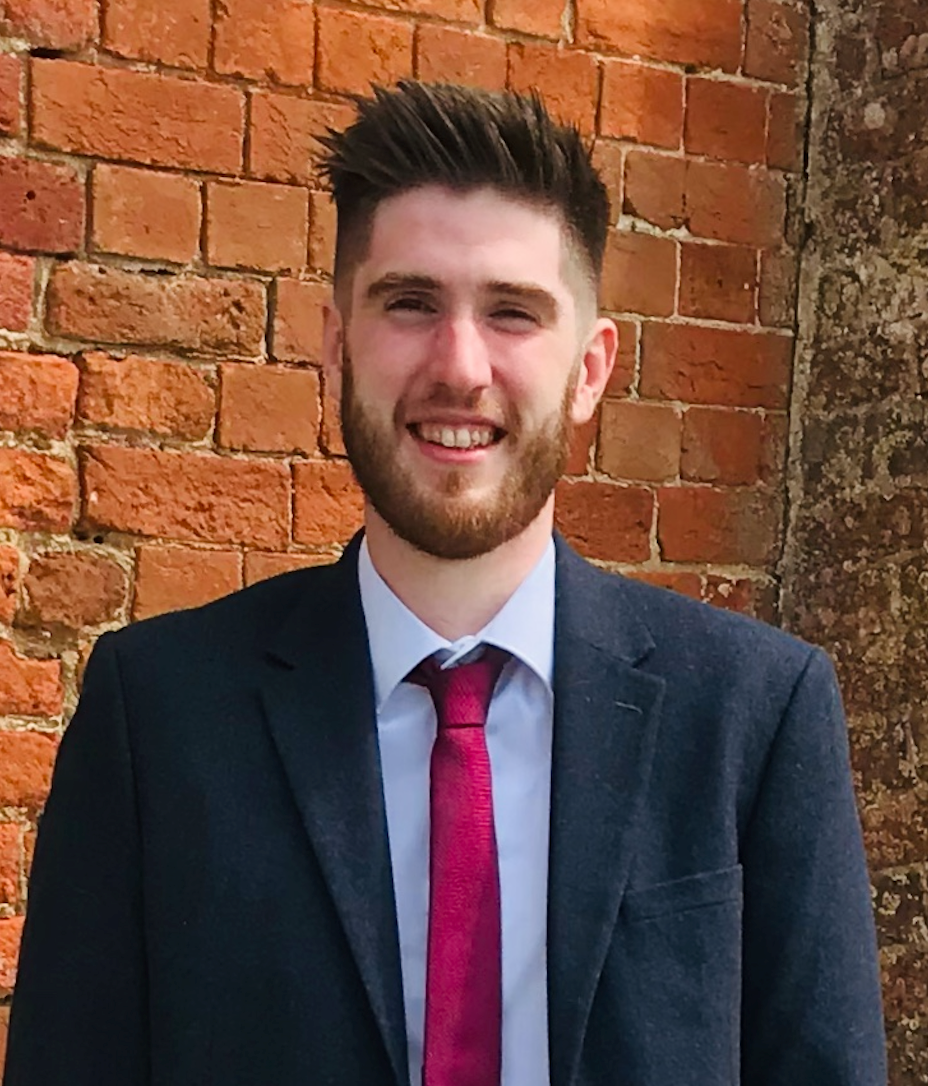 Dr Rob Cullum (He/him)
Rob Cullum is a GP Trainee based in the East Midlands and National Medical Director's Clinical Fellow based in the Medical Workforce Team at NHS England and NHS Improvement in the Midlands. Alongside his clinical work, he has had a number of positions of responsibility within the Association for the Study of Medical Education (ASME), most recently as the Secretary for the Trainee group for ASME (TASME). His interests in medical education are around Widening Participation, Mentoring in Personal Identity Development, and Diversity, with a particular focus on LGBTQ+ Medical Education. @RCullum91 
Declaration of interests
We have read and understood the BMJ Group policy on declaration of interests and declare the following interests: None.
(Visited 628 times, 1 visits today)