Blog entry written on: Preventable deaths from SARS-CoV-2 in England and Wales: a systematic case series of coroners' reports during the COVID-19 pandemic, (bmjebm-2021-111834)'
Authors: Bethan Swift, Carl Heneghan, Jeffrey Aronson, David Howard and Georgia C Richards.
---
The Covid-19 pandemic has had a profound effect on us all. In 2022, the UK government will launch their inquiry into the handling of the Covid-19 pandemic. The inquiry aims to "identify the key issues that will make a difference for the future" and prevent as many deaths as possible. Coroners' reports are a useful tool to aid this inquiry and in our paper: Preventable deaths from SARS-CoV-2 in England and Wales: a systematic case series of coroners' reports during the COVID-19 pandemic: 10.1136/bmjebm-2021-111834, we explain why. 
What are coroners' reports?
By law, coroners in England and Wales have a duty to report and communicate information about deaths when the coroner believes that action should be taken to prevent future deaths. Such reports, named Prevention of Future Deaths (PFDs) reports, are mandated under the Coroners and Justice Act 2009 and under the Coroners (Investigations) Regulations 2013.
What did we do?
We screened 510 PFD reports from the Preventable Deaths Database dated from January 2020 to June 2021, descriptively analysed the reports and categorised the coroners' concerns into themes to identify lessons to prevent future deaths. 
What did we find?
There were 23 deaths relating to Covid-19 that coroners believed could have been prevented. We found wide geographical variation with no PFDs being reported in Wales, the North East, East Midlands, and South West of England (Figure 1). Most PFDs were sent to NHS organisations and the government, varying from 45% (NHS organisations) to 64% (governmental organisations).
Eleven deaths were directly caused by Covid-19, with one-third (36%) of patients acquiring Covid-19 after admission to hospital or a care home for an unrelated reason. Twelve deaths were indirectly attributed to the Covid-19 pandemic and its mitigation measures, such as switching from face-to-face to telephone GP appointments as well as lockdowns and reduced social interactions. 
How can future deaths be prevented?   
Coroners noted particular concerns with communication and following protocols, detailing a total of 56 individual concerns. To prevent similar deaths occurring in the future, these concerns need to be addressed.
Response rates to PFDs were often poor with 9 (41%) organisations failing to respond to any of the PFDs they had received. Individual organisations should act upon concerns raised by coroners to prevent these harms from occurring again and it would be beneficial if a system was in place to audit organisations' compliance with this regulation. 
Despite healthcare professionals in England and Wales calling for the deaths of their colleagues to be reported to coroners and for PFDs to be raised, we did not identify any PFDs that reported deaths of healthcare professionals.
Map of the number of Prevention of Future Deaths reports involving COVID-19 issued by coroners in  England and Wales between 1 January 2020 and 28 June 2021
What do our findings mean?
Measures to reduce the transmission of Covid-19 in healthcare settings were not adequate between the dates examined. Healthcare settings should continue to focus on evidence-based provisions such as ventilation, personal protective equipment, and regular testing to mitigate the risk to vulnerable patients. Our findings also highlight the importance of considering the harms of measures and policies that were implemented and could be implemented again in the future, to reduce the transmission of Covid-19 in the community.
A call for action 
The preventable deaths identified in our study are just the tip of the iceberg. PFDs hold rich data that should be used to learn from past mistakes and errors. We urge the Chief Coroner to establish a category for preventable deaths that were a direct and indirect result of the Covid-19 pandemic on the Courts and Tribunal Judiciary website. The UK Government's inquiry should use PFDs and consider how poor communication, following protocols, education, training, resources, and patient safety can be improved.
---
Authors
University of Oxford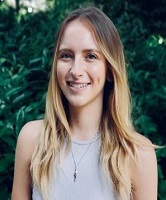 Conflicts of interest: BS receives funding from Mustafa Bahceci (Bahceci Health Group, Istanbul, Turkey) for her Doctor of Philosophy at the University of Oxford (2019–2022) and has received financial remuneration for consultancy work in women's health.
---
DISCLAIMER
The views and opinions expressed on this site are solely those of the original authors. They do not necessarily represent the views of the BMJ and should not be used to replace medical advice. All information on this blog is for general information, is not peer-reviewed, requires checking with original sources and should not be used to make any decisions about healthcare. No responsibility for its accuracy and correctness is assumed by us, and we disclaim all liability and responsibility arising from any reliance placed on such commentary or content by any user or visitor to the Website, or by anyone who may be informed of any of its content. Any reliance you place on the material posted on this site is therefore strictly at your own risk.
(Visited 343 times, 1 visits today)