1 Feb, 17 | by James Rudd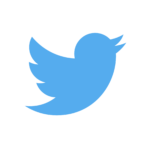 Join in our Journal Club on Twitter and engage with readers from across the world!
Each month we will discuss a paper from Heart.
We will select a recent paper ahead of time and then discuss four different aspects of it for about 15 minutes each.
The paper under discussion will be free to access for a week prior to the Journal Club.
Feel free to join the next journal club – they happen monthly, on the first Thursday of each month at 7PM GMT (8PM BST). All Welcome!
---
To join in you will need to have a Twitter account. To sign up to Twitter, click here (it doesn't take long and make sure you follow us –@Heart_BMJ).

When it comes to the tweet chat itself, we suggest you use tchat.io. This is a specific site used for tweetchats as it cuts out all the other distractions on Twitter. Log into tchat.io using your Twitter details, then type #HeartJC into the search bar. This pulls up all the tweets using the hashtag. You can tweet from here and it will automatically add the correct hashtag at the end of each tweet for those overexcited tweeps!

You can otherwise tweet using Twitter, but you need to make sure you add the hashtag to each tweet otherwise we won't see it.

Follow Heart (@Heart_BMJ) for all the latest updates on Twitter. The Journal Club tweets can be identified by the hashtag #HeartJC
---
The following links take you to transcripts of the discussions and related Analytics, for those interested.

2017

February 2nd – Transcript: All about Cardiac MRI and Analytics: Symplur

March 2nd – Transcript: Pregnancy and heart disease and Analytics: Symplur

April 6th – Transcript: POCUS and Analytics: Symplur

May 4th – Transcript: Saturated fat and CV disease and Analytics: Symplur

June 1st – Transcript: DAPT and Analytics: Symplur

July 6th – Transcript: Twitter at conferences and Analytics: Symplur

2016

May 5th – Transcript: Chocolate and MI risk and Analytics: Symplur

June 2nd – Transcript: Exercise and Heart Disease and Analytics: Symplur

July 7th – Transcript: Gender differences in CAD and Analytics: Symplur

August 4th – Transcript:Loneliness and social isolation as risk factors for CHD and stroke and Analytics: Symplur

September 1st – Transcript: Troponins for MI diagnosis and Analytics: Symplur

October 6th – Transcript: Beta-blockers, COPD and Heart Failure and Analytics: Symplur

November 3rd – Transcript: Cardiac CT and Analytics: Symplur

December 1st – Transcript: Athletes and cardiac screening and Analytics: Symplur

You can follow any responses to this entry through the