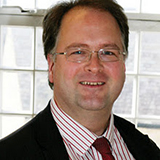 On 5 July 1948, in Manchester, Labour Secretary of State for Health, Aneurin Bevan announced the birth of the NHS.
On 27 February 2015, in Manchester, Conservative Chancellor of the Exchequer, George Osborne signed a piece of paper that would bring about the end of a National Health Service.
There is no longer an NHS in Manchester—it is now the MHS—the Manchester Health Service.
These two events are 67 years apart but signal huge differences in how healthcare will be provided to the population. more…