8 Dec, 15 | by Bob Phillips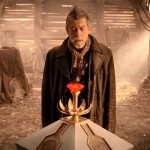 I've been reading, Tweeting, FaceBooking and thinking about self-asphyxial behaviours (SAB) for the best part of two weeks, and have driven myself partly potty worrying about the moral implications of my actions and a desire to parent the world.
(I should emphasise – very very clearly – that this relates to a systematic review published by the journal before anyone becomes concerned for me personally. Particularly as this follows a blog on burnout.)
The review scoured eight databases and supplemented this with contacts to seek grey literature to find out what it could on research on the epidemiology of non-erotic self-asphyxial behaviours (SAB); it developed and applied risk of bias assessments based on established criteria for the different types of study sub-question that were being answered; it performed a sensible synthesis that drew the quantitative data together then threaded them with an intelligent thematic overview; and it writes thoughtfully about how this study needs to taken on in research, policy, education and clinical practice.