2 Feb, 16 | by Bob Phillips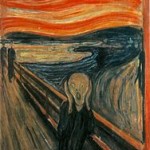 The situation is clear. The child has an illness which is very likely to end their life – and soon – in days, not months or years. They may be hooked to a ventilator, drizzled with inotropes, or osmosed. The health care team is talking – once again – about the outcomes and what we can, should or will do.
Do you recognise this?
Do you recall how people spoke – not the ~mab, the pressor or the particular hospice name – but what the emotional and moral content of the discussions were? Can you recall if that varied between professional groups & experience of those folk? And if there were clashes between how people felt the actions should flow, against how they were made to act?
This is the question that has been investigated by a new systematic review in the ADC, drawing together original papers who have enquired about 'moral distress' in NICU / PICU