Guadalupe Ponciano-Rodríguez and Carlos Alberto Chávez Castillo
Although they are legally forbidden in Mexico, Electronic Nicotine Delivery Systems (ENDS) have increased in popularity, despite the fact that evidence about their potential harms and benefits is still evolving and contested. Vaping-related advertising on social media is increasing, particularly on platforms popular with young people.
We recently collected and analyzed advertising from the last 3 years on Instagram using vaping-related keywords and found three key advertising strategies: a) vape models, b) giveaways, and c) advertising by public figures (influencers). The article shows a selection of examples of advertising.
Notably, many ads used iconic images from Mexican culture such as devices using the Aztec calendar as a design on a vape case, as shown below: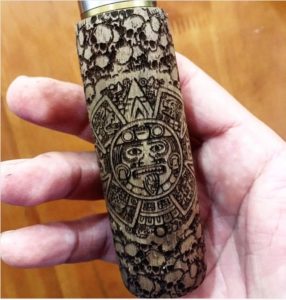 Another featured image was a model with Catrina-like makeup posing with a device and vaping liquid, surrounded by vapour:
Models and 'nutritionists' also featured such as the one below, along with famous places and buildings, including churches and sports-related sites such as the Mexico City racecourse (see end of the article).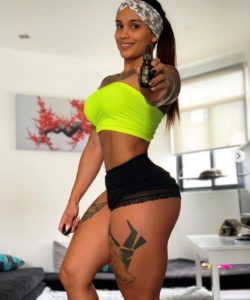 Some ads featured giveaways consisting of sending free vape devices or liquid to the contestant who managed to tag more friends or who had the greatest number of likes in their comments.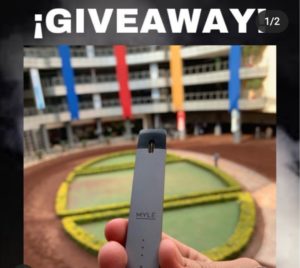 All these strategies appear aimed at young people. We also found 'vape models' who encouraged the use of the ENDS, including a list of all the purported 'benefits' of their use. The use of cannabis oil in ENDS, some claimed, is widely recommended as a therapeutic agent "useful for the treatment of stress, insomnia, chronic pain, cancer, anxiety, diabetes, arthritis, alcoholism, cardiovascular diseases and antibiotic resistant-infections". Also, we found advertisements of the supposed advantages of using vitamins A and E. These types of advertisements are particularly concerning given the recent outbreak of vaping lung injuries in the USA, which appear to be associated with vitamin E acetate, an additive in some THC-containing e-cigarette or vaping products. Some of these "vape models' play a double role as advertisers and sellers of the ENDS and offer advice for their 'proper use'.
There is no regulation regarding the use of social media to promote and sell ENDS in Mexico, but there is an increasing problem related to the number of pro-vaping strategies and users taking advantage of iconic Mexican symbols, to create the idea of regional attachment. Instagram affords its users the ability to post images of e-cigarette-related behaviors, allowing advertisers to display their product and, in some cases, they even use the platform to sell them.
The USA Centers for Disease Control have recently warned about the outbreak of electronic-cigarette-associated acute respiratory disease that could be lipoid pneumonia and deaths in patients who shared a history of recent use of cannabis oils and nicotine-containing e-cigarettes. Therefore, there is an urgent need to improve public health surveillance, survey development, and educational campaigns so new consumers and prospects can take into account the risk of these products to stop their use or to avoid them. In addition, it is essential to establish strict regulations for the advertisement and sale of ENDS.
Public health is currently facing a challenge trying to inform the consumers with usual media about the risks of these products, in contrast with strong marketing filled with outstanding and eye-catching images.
Guadalupe Ponciano-Rodríguez is a Professor of Clinical Epidemiology and Public Health and Carlos Alberto Chávez is a fellow in the Public Health Department at the School of Medicine, Universidad Nacional Autónoma de México (UNAM). The authors thank Mrs. Josefina Bolado, from División de Investigacion at Facultad de Medicina, UNAM, for reviewing the English-language version of this article.
Other images: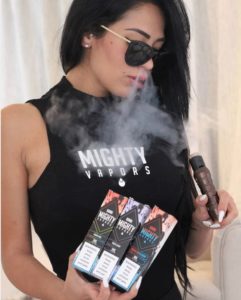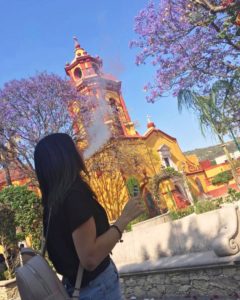 (Visited 1,191 times, 1 visits today)