Nathan Cowie, Centre for Tobacco Control Research, University of Auckland.
12 September 2012
Stub It Out is a free game developed for Apple's iPad by a small multidisciplinary team at the University of Auckland in New Zealand.  The game was released on the App Store last month.  The game is designed to be a resource complementing the WERO package – an attractive, culturally salient group stop smoking competition designed for Maori and Pacific Island smokers – priority groups for smoking cessation in New Zealand.
We wanted to create a resource that was innovative, attractive and engaging, not just another boring leaflet or booklet that people will look at once before discarding.  The gameplay is simple and fun, yet challenging.  Tobacco products sail across the screen and the player 'taps' them to stub them out.  The cigarette butts fall to the ground where they smoulder and emit smoke (making gameplay harder) until they are swept away with a 'swipe' gesture.  Cessation products also feature in the game and act as power-ups, temporarily slowing down the gameplay to make it easier to stub out the cigarettes and sweep away the butts.
We expect that this game could help smokers in a number of ways – as a distraction, a stress release, keeping hands busy, and by increasing awareness of cessation treatments.  Ideally the game would be used as an adjunct to behavioural support and or pharmacotherapy.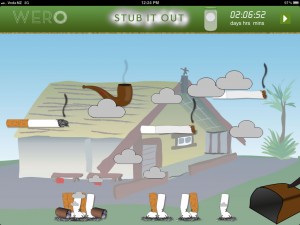 Dr Marewa Glover, Director of the Centre for Tobacco Control Research, came across this article by Canadian researchers, who had placed virtual cigarettes in a 3D virtual reality environment for participants to reach out and 'crush'. Participants in the control condition entered the same virtual reality environment for the same duration, but instead of crushing virtual cigarettes they were to 'grasp' virtual balls. Though the mechanism is unknown, their results suggest that crushing virtual cigarettes in a virtual reality environment reduces nicotine dependence and encouraged retention of smokers in their psychosocial treatment programme.
Dr Glover, being a recent convert to the iPad, saw the potential of such an approach and set about designing the game Stub It Out to be part of the new media component (other components being website and an iOS app) of the WERO group stop smoking competition, which is being tested as an intervention to enable mass quitting as part of a programme of research to inform the rapid reduction of smoking prevalence in New Zealand.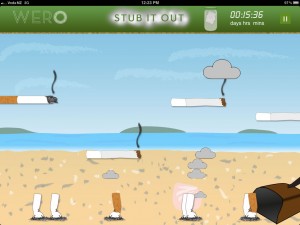 Developing the game was a collaborative process. Dr Glover had been playing different games on the iPad and observing her 7 year old daughter playing games too. Debra Warren, a software developer from the National Institute of Health Innovation joined our team along with myself, Laura Wilson (graphic design), and Timi Hawea, a student from the Music and Audio Institute of New Zealand who created the background score and sound effects. As the development of the game progressed we tested it with our neighbours in the office and made adjustments accordingly. Eventually, on 22 August 2012 the game was released on the App Store and we started promoting it on Facebook, Twitter and any opportunity that presented itself.
Response to the game has been very positive so far and we intend to develop a version for the iPhone, and then for the Android operating system, so that we can maximise the potential audiences. We also plan to be able to customise the game so that it is salient to smokers in other parts of the world – Stub It Out India (if adapted) would feature localised backdrops and tobacco products that are available locally such as gutka and bidi, in addition to cigarettes and cigars.
A small sub study is currently in the design stages to evaluate if playing Stub It Out compared to a control iPad game has an effect of tobacco cravings.
Get Stub It Out on your iPad now: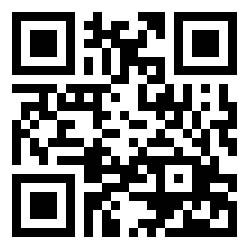 (Visited 334 times, 1 visits today)