By Ruth Malone, Editor Tobacco Control
Cancer nurse and University of California, San Francisco graduate student Elisabeth Tove Gundersen, a member of the advocacy group Nightingales Nurses attended the Philip Morris International shareholder meeting today in New York City and spoke about how difficult it was for her patients to stop smoking. CEO Louis Camilleri, himself a smoker, said that tobacco "was not that hard to quit." Gundersen told him that if he developed disease from smoking, she would provide him good care at UCSF.
Twenty years after the CEOs of all the US tobacco companies got up in front of Congress and swore nicotine was not addictive, tobacco company executives are still lying through their teeth!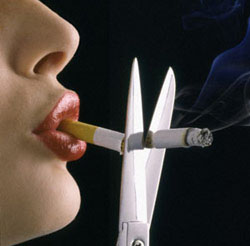 (Visited 535 times, 1 visits today)