Nikki Pease, Consultant in Palliative Medicine, Cardiff, Wales
Mark Taubert, National Strategic Lead for Advance/Future Care Planning, NHS Wales
Alan Buckle, Patient Representative on National Advance/Future Care Planning Strategy Group for Wales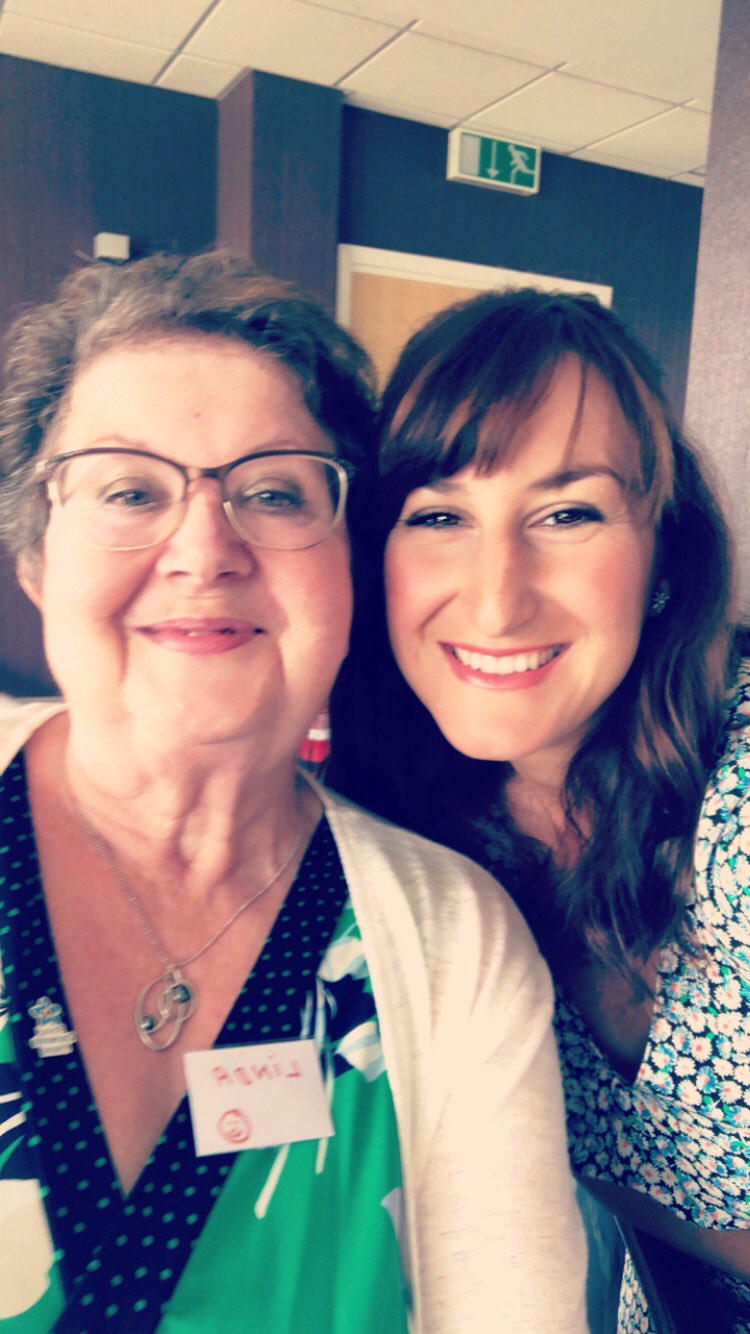 Representatives from all parts of Wales gathered on a warm spring day at the Sophia Gardens Cricket Stadium, Pontcanna on Friday the 28th June 2019, for the first national Future Care Planning Conference.
'Future Care Planning' (FCP) has been introduced in NHS Wales as an umbrella term to encompass both Advance Care Planning (which, by definition [1] involves patients who have decisional capacity at the time of formulating an anticipatory plan), and Best Interests Decision Making for individuals who lack 'decisional capacity' and therefore cannot make informed choices regarding heath and social care needs.
The event's main organiser, Nikki Pease, opened proceedings by both 'setting the scene' of current FCP in Wales, acknowledging the considerable work in various teams taking this area forward and stressing the need for a national consensus strategy on many of the most important aspects. In particular the need for one agreed All Wales portfolio of FCP documentation, which is straightforward, easily recognisable and therefore easy to adopt and use in teaching. As such, the stakeholders who had been invited to this conference where to a large extent 'generalist', in particular district nurses, hospital nurses, paramedics, GPs, social workers, A&E staff, elderly care doctors, charity representatives and nursing home representatives. With the aim of co-production, there was also a diverse body of patient representatives in attendance, including a patient with dementia, another who has a neurological condition plus a representative with long-standing kidney disease. Delegates were also made up of representatives from Delivery Plan Implementation Groups and Royal Colleges.
Chris Jones, Deputy Chief Medical Officer for Wales gave a moving talk, in which he outlined both his professional and also personal experiences of Advance and Future care Planning. He concluded that we have arrived at a state in modern healthcare where we are scared of not constantly medically intervening, and he felt this was morally questionable. He outlined some of the key priorities for Welsh Government and drew attention to the Cabinet Minister for Health and Social Care's written statement, outlining a vision for advance care planning. Wales, Jones surmised, is the place where we can deliver compassionate care; care that captures and acts upon the holistic needs of people at the end of life.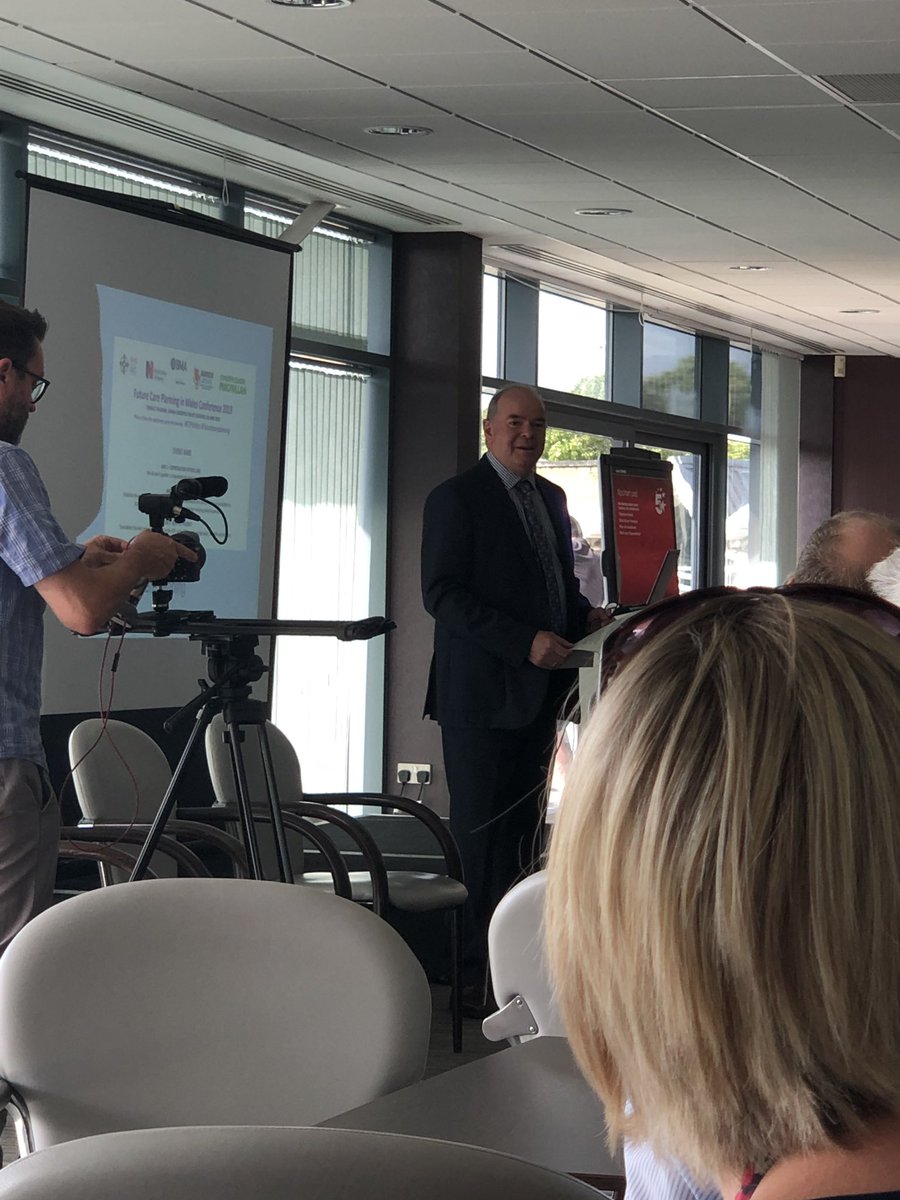 Following on from this, delegates heard five FCP perspectives from Ed O'Brian, Katja Empson, Rob Martyn, Tim Havard and Jamie Naughton, covering various areas of healthcare, with Tim Harvard, for instance, outlining some of the barriers to good forward planning in his patients with GI cancers in Cwm Taf Morgannwg University Healthboard.
Fran O'Hara, the facilitator from Scarlet Designs then opened the next session, and after watching the Dying Matters video "I didn't want that" two participant discussion sessions ensued, one to discuss how the current system is navigated, the other mapping the key Future Care planning barriers. These were lively sessions on different tables where key areas were agreed upon, and written down as summary statements to be captured as valuable conference data.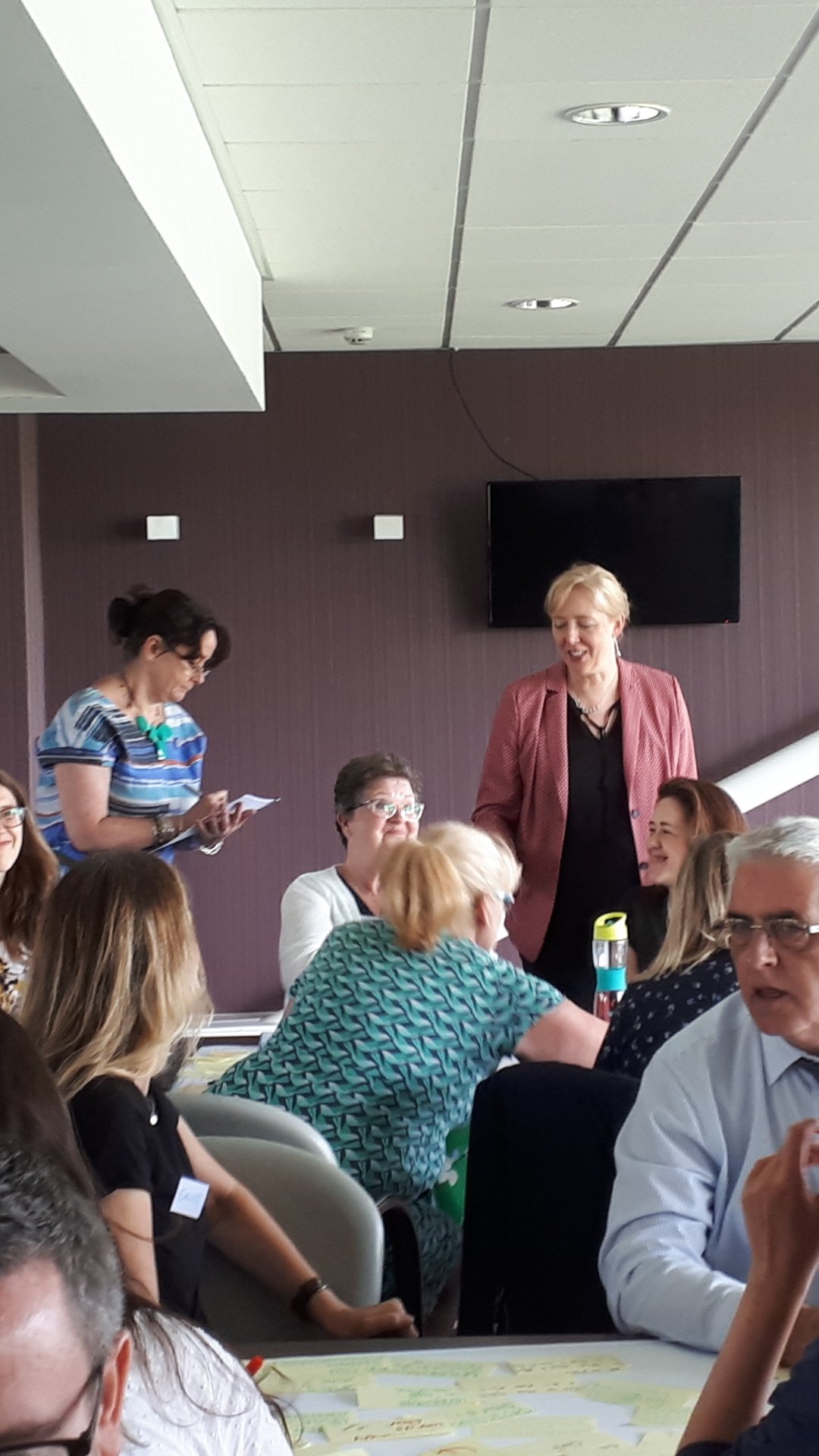 Following lunch, Rhidian Hurle, Chief Clinical Information Officer for Wales and Medical Director for NHS Wales Informatics Services gave an outline of future directions and requirements for an electronic system. Key areas for him were digital safety, information governance, a Once4Wales approach (avoiding information duplication) plus mobile access; all key priority areas for NHS Wales Informatics Service.
His commitment to ensuring a safe but functional FCP electronic information system shone through in his presentation, something that can be written by GPs, patients or hospital doctors, and that can be readily accessed, especially in urgent situations. Alan Buckle, a patient representative and advocate who also sits on the national Advance & Future Care Planning Strategic Group, stated at the meeting that his and others' expectations is that the introduction of an FCP electronic recording system is essential. He felt that this aspect should have the highest priority.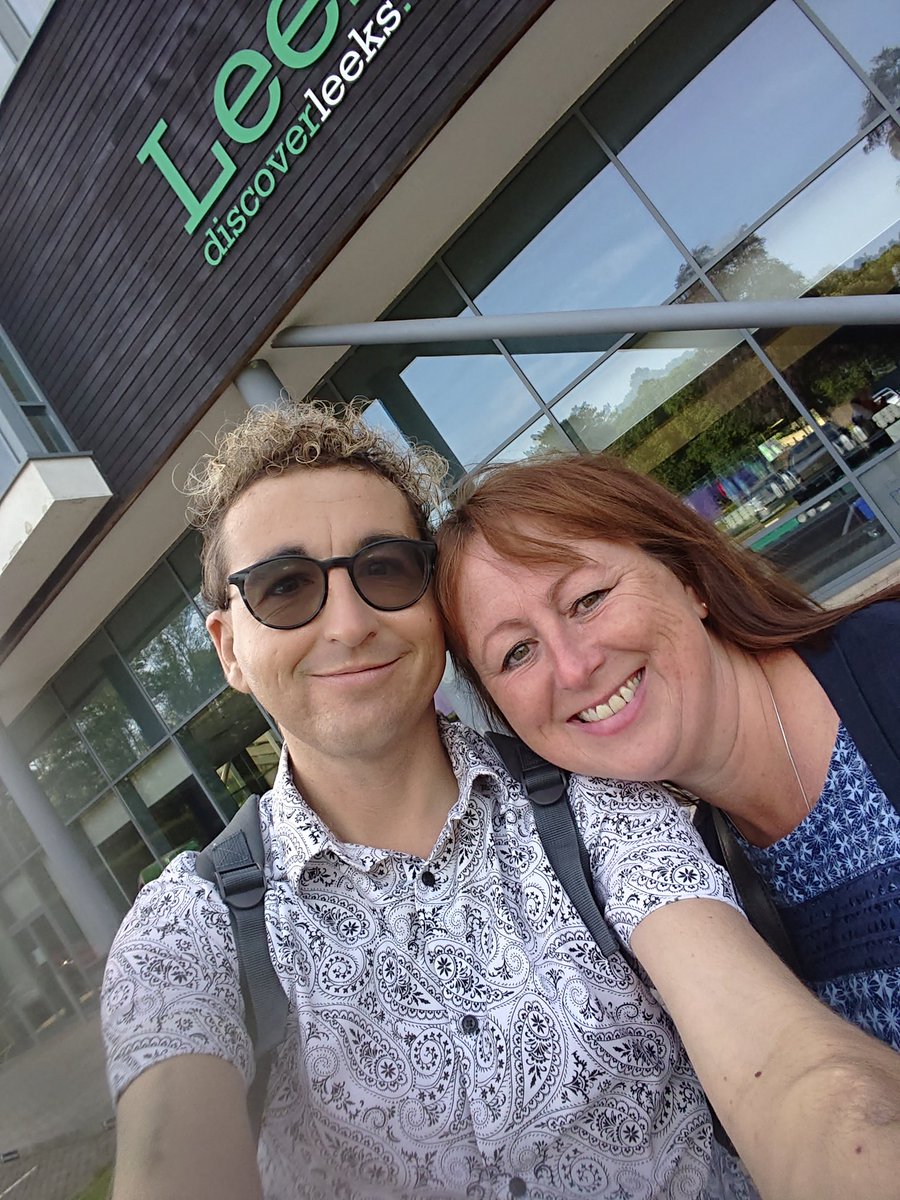 Ed Presswood, a palliative care doctor in training then outlined a family's journey, sharing the story of Andrea, who was terminally ill and within days of death. Successful FCP had identified Andrea's  biggest wish: visit the beach with her family one last time in her last days. "For Andrea, it wasn't planning how to die it, it was how to live, and about giving information". With the co-ordinated response of her hospice team and Welsh Ambulance she, and her family got to Rest Bay, in Porthcawl.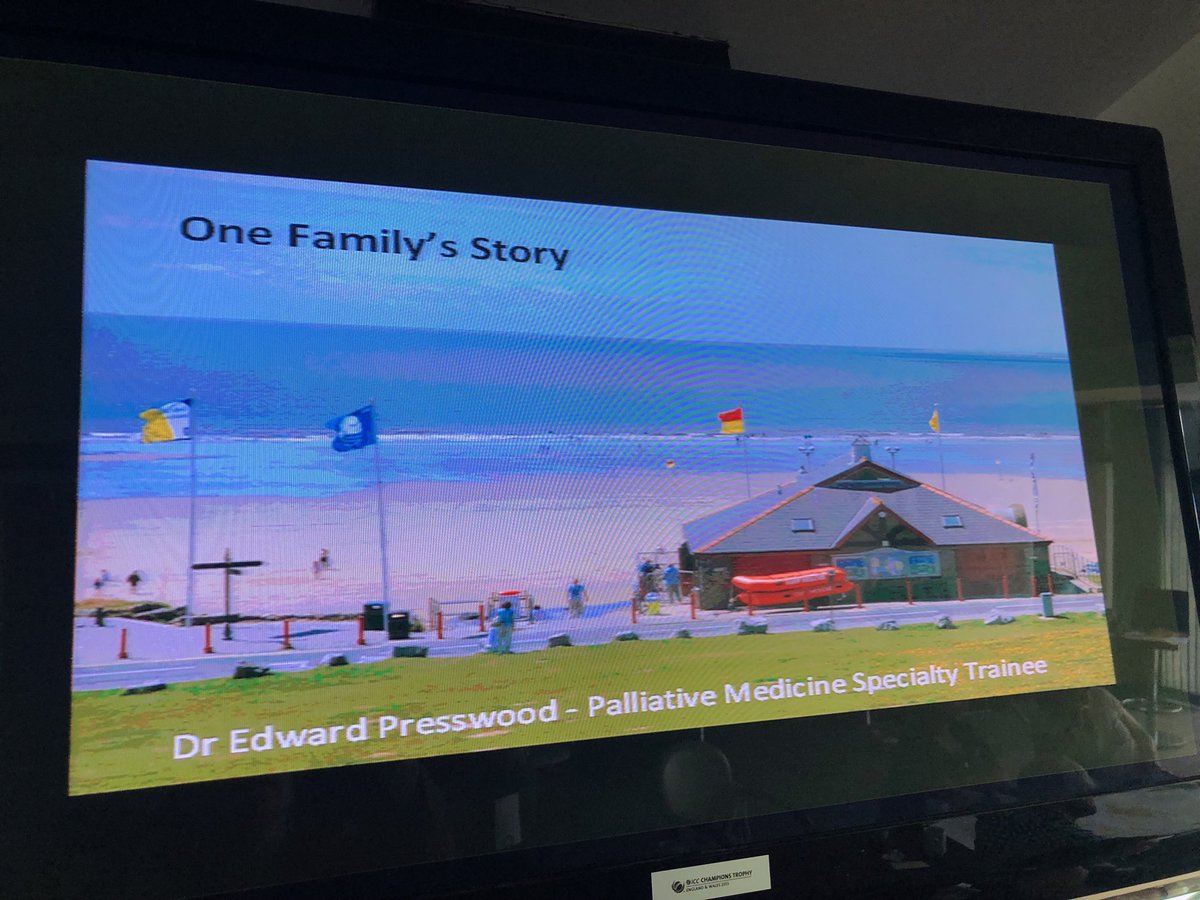 A further session required all delegates to think hard, discuss and document: enablers to good Future Care Planning and what they might look like. This was followed by the final segment of the day, which required the last scraps of brain power that the attendees were able to muster, a detailed outline of designing a patient future care plan and the journey involved, for different scenarios (each table had different situations and challenges to ponder).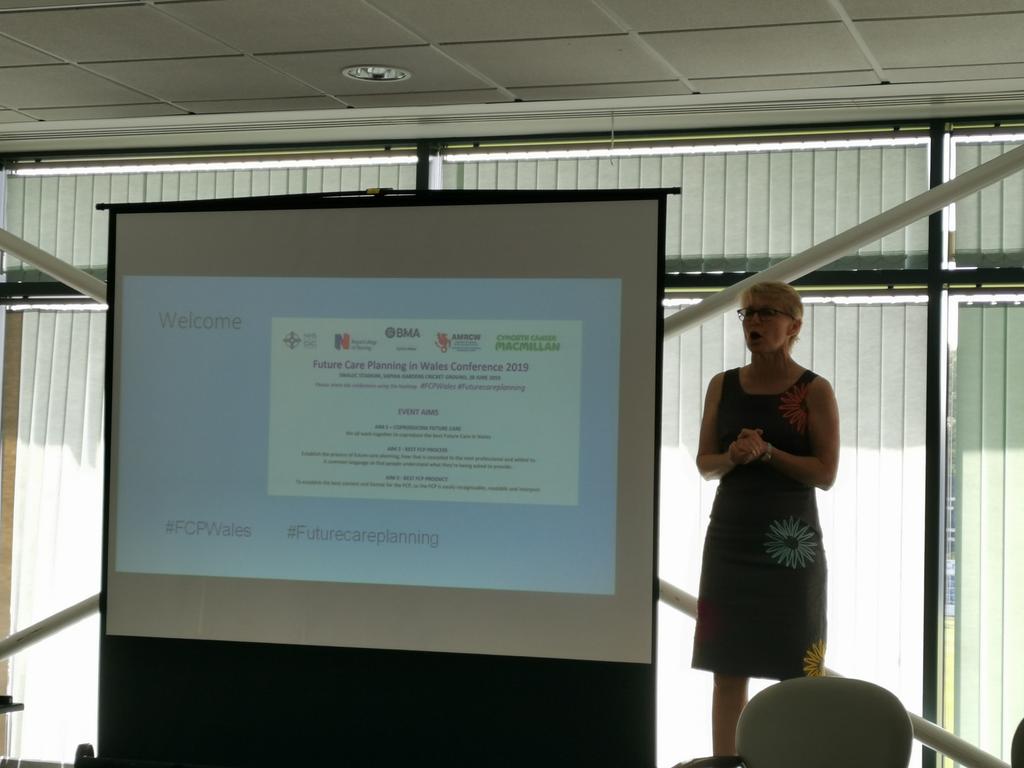 Pease and Taubert then closed the day. Pease thanked the helpers, volunteers, patients, carers and everyone who came along.
It had been a very Twitter active day, with those not able to attend joining in the online debate via the #FutureCarePlanning and #FCPWales hashtags.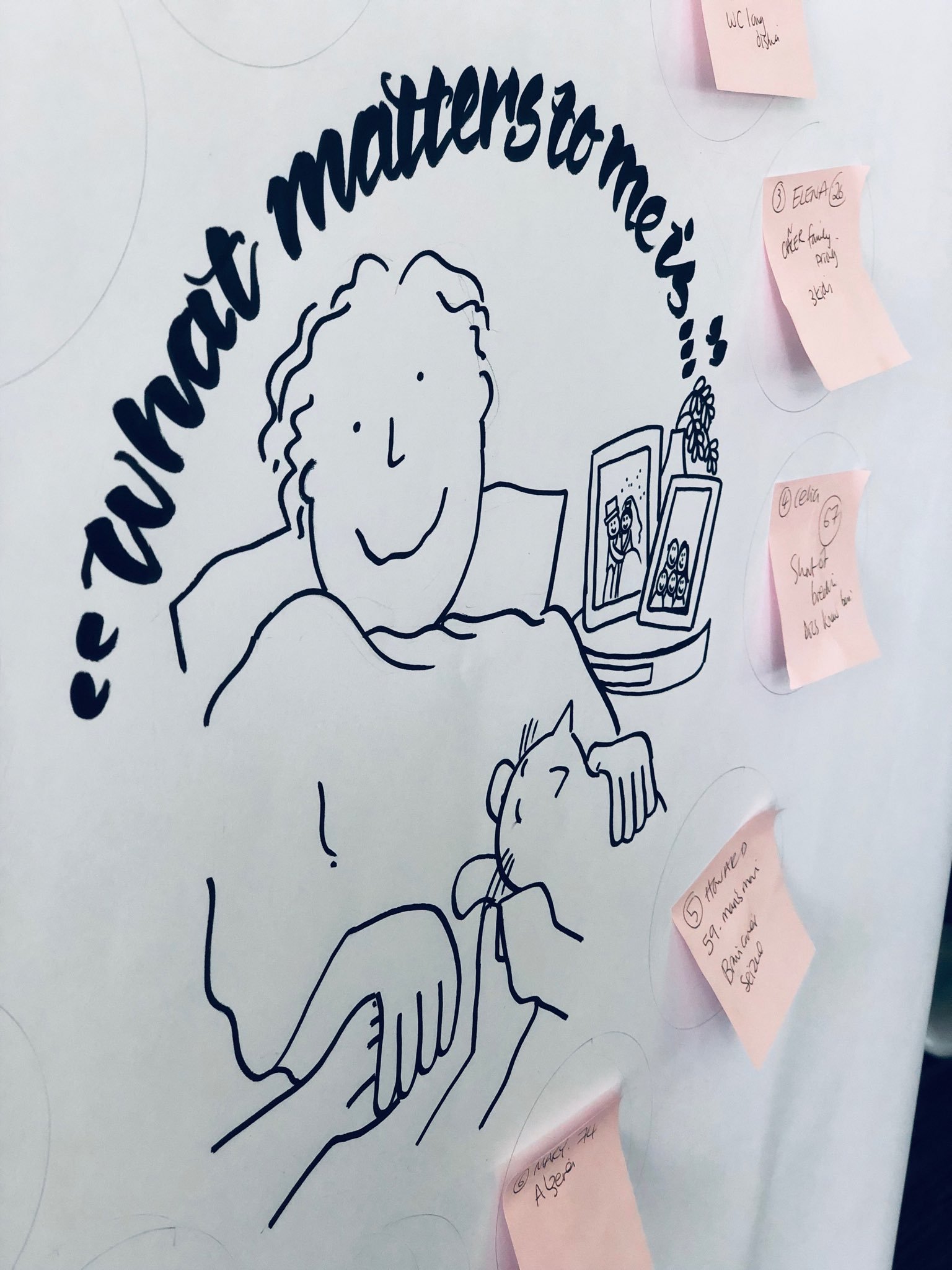 Taubert outlined that the data from this conference would feed into a key strategic document on Future Care Planning for Wales, and that the detailed information that would be collated would likely be referenced for years to come. He outlined briefly his vision for a single electronic repository for this important documentation with much wider access and input ability than is currently possible. In doing this, Wales will be in a better place to comply with what is already enshrined in law: that patients have a right for their Advance Decisions to Refuse Treatment wishes and documentation to be shared safely, implemented properly, accessed appropriately and respected. "Shared Decision making should also include an ability to share the decisions that have been agreed on", he said, closing the event.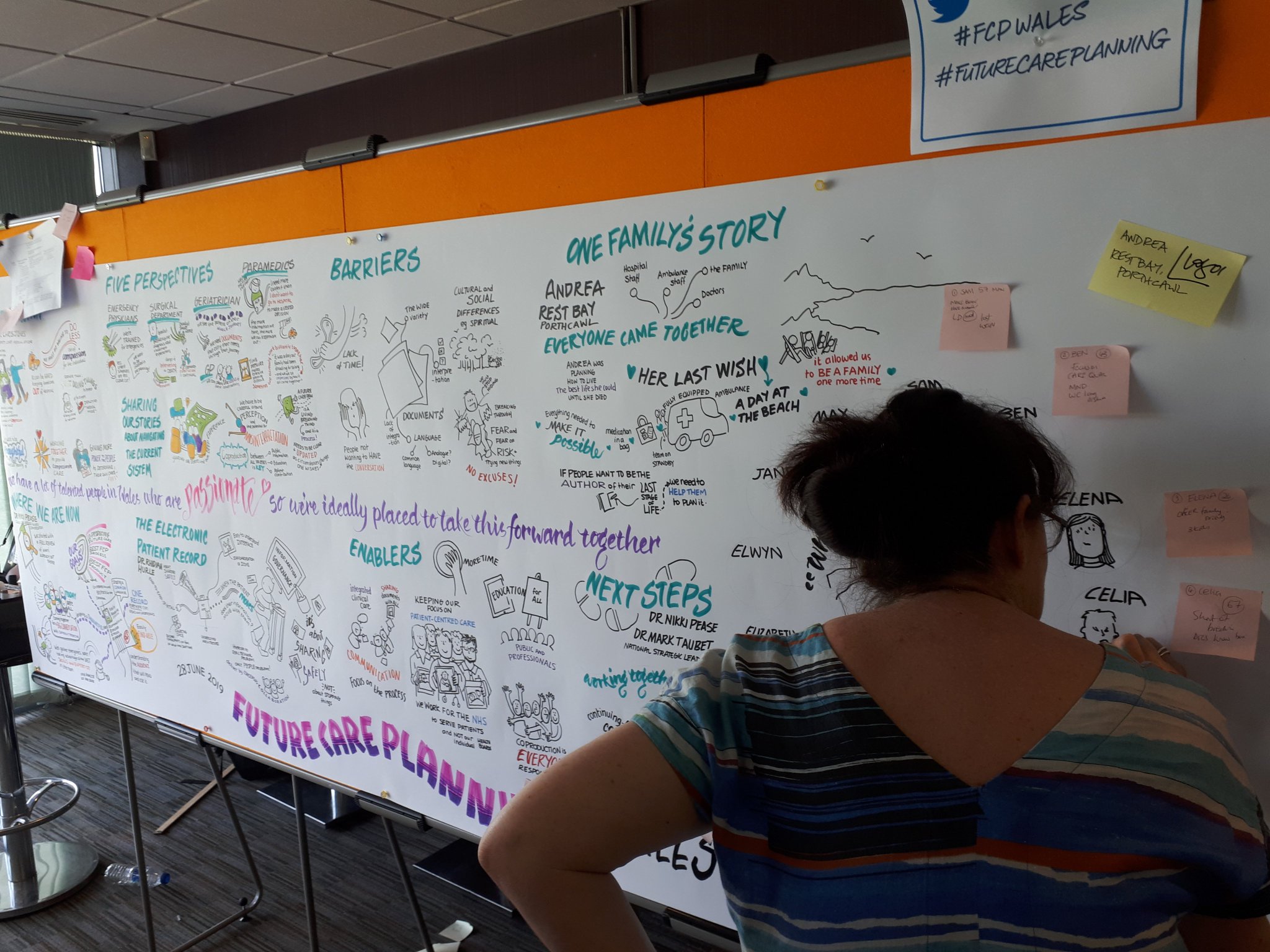 The Future:
The next steps will involve analysing and publishing the immensely valuable data from this successful national conference and to let it inform both the future care planning priorities for Wales and the value based healthcare approach we strive towards. Taubert's strategic A/FCP group will advise the chair of Welsh End of Life Care board and the deputy Chief Medical Officer on the recommendations going forward. This will include documents for practical use in day-to-day Future Care Planning, adorned with an NHS Wales logo for ease of recognition and transferability. The strategic group will work closely with NWIS and will ask 3 external companies who have expertise in electronic patient record Advance/Future Care Planning provision, to present and demonstrate what best practice looks like. A detailed specification document for electronic patient record FCP will also be agreed and presented to the chair of the End of Life Care Board, for further discussion with NWIS.
As one of the Tweets (see below) outlined very succinctly, other countries are watching this space closely.
Cymru am Byth!
[1] Rietjens J, et al   Definition and recommendations for advance care planning: an international consensus supported by the European Association for Palliative Care, The Lancet Oncology,Volume 18, Issue 9,2017, pp e543-e551,ISSN 1470-2045, https://doi.org/10.1016/S1470-2045(17)30582-X.
(Visited 956 times, 1 visits today)