Following the March #FGDebate with Dr Richard Hansen and Ms Joan Gavin 'Nutrition in IBD – what to do in theory and practice', we are delighted to announce our next #FGDebate will be on Thursday 28th April 2016 8-9 BST with Dr Gautam Mehta. The topic this month will be 'Acute-on-Chronic Liver Failure: All you need to know'.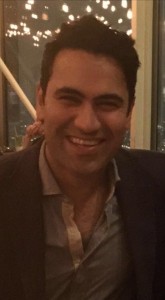 Dr Mehta is a Hepatologist, with interests in cirrhosis, acute-on-chronic liver failure and alcohol-related liver disease. He completed his PhD in portal hypertension at UCL, and has recently been appointed Honorary Consultant and Senior Lecturer in Hepatology at UCL. Gautam tweets regularly @drgautammehta, and also has an interest in Digital Health – starting one of the first secondary prevention m-Health trials in the UK @alcochange.
This #FGDebate @FrontGastro_BMJ promises to be an interesting and educational one and we look forward to hearing your questions.
(Visited 456 times, 1 visits today)