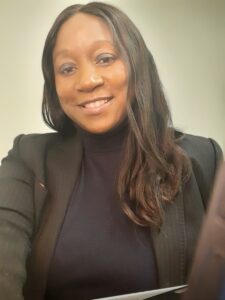 This week's blog is written by Barbara Kombe (@KombeBarbara), Neurodevelopment Clinical Nurse Specialist/Health Visitor, affiliated to Guys and St Thomas NHS trust.
The UN Convention on the Rights of Persons with Disabilities (CRPD), Article 25, reinforces the right of persons to attain the highest standard of healthcare without discrimination. It is also documented that people with a disability tend to have poorer health outcomes, low education achievements and less economic participation and high rates of poverty than those without disabilities.
The Global Pandemic has caused the inequity gap to get wider as we saw a 35% increase in demand for developmental and autism assessments in England (National Autistic Society, 2023). The NICE guidelines stipulate a waiting period of no more than 3 months for an assessment but NHS trusts varied times ranging from 1 – 3 years from point of referral.
Optimum brain growth and development starts from birth and continues into early childhood and is therefore a foundation for learning, health and success in life (see: Parent-Infant Foundation). That is why any waiting times of even a year in a child's life is no longer acceptable.
One of the innovative ways that aims to address this inequity gap and the waiting lists, is the successful introduction of the role of a Clinical Nurse Specialist (CNS) in Neurodevelopment. I applied to this role on secondment in one of the local NHS trust, recruitment was open for senior health visitors with a special interest in children with additional needs. This is the first role of its kind nationally.
Although the concept of CNS is not new, I will outline the pathway of this role in neurodevelopment and its significance for children on waiting lists for an autism diagnosis.
Job Description: 
CNS to run consultation clinics targeted at the 0-7 years age group.
CNS to streamline the autism diagnostic pathway or offer a differential pathway to other specialist services for instance: clinical genetics, bladder and bowel, movement clinic, speech and language therapist, occupational therapists, CAMHS or discharge to universal health visiting services.
The CNS have a biopsychosocial focus using the Family Partnership model and offer emotional support for families, signpost to support groups and other resources to meet their needs.
 Clinical Significance:
An audit identified that 60% of children identified by a CNS went on to receive an autism diagnosis. In comparison to 80% who are identified by a Paediatrician and also went on to receive an autism diagnosis.
70% of children seen by the CNS required practical advice and support, whilst the remaining 30% needing a follow up or a differential diagnosis and/or consideration of other investigations.
The CNS clinic managed to reduce the paediatric waiting times of children by about half.
There is scope for developing the CNS role to advanced practitioner, more joint working in Specialist clinics with consultants in genetics, avoidant, restrictive food intake disorder) or movement and co-ordination.
 Having undertaken this CNS role for a year I have found, the role:
has had a significant positive impact on waiting times for developmental and autism assessments
has been of great benefit to health visitors who are able to get expert skills  as they support families with children identified with developmental concerns.
identified that there is a unique cohort of families from mixed heritage and those that identify as black or ethnic who struggle with accepting diagnosis of autism due to narratives embedded in religion and culture. It is therefore imperative that professionals  working within neurodevelopment  should have cultural awareness and be informed in practice of the nuances of intersection of race and religion.
To further affect long term change in this area, further research is required that can feed into national health policy. If similar CNS roles are initiated it will not bridge the postcode inequity of services but would create shorter waiting times and expedient targeted support for children. I am also recommending that  Universities introduce a curriculum to support training of CNS in Neurodevelopment as a career pathway.
(Visited 182 times, 1 visits today)