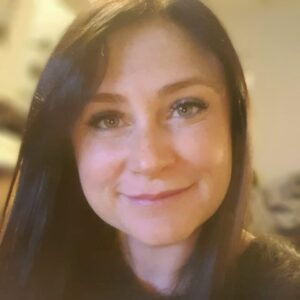 This week we hear from Jenna Waldram, a Midwife working predominately on Labour suite and triage in a busy tertiary hospital. Having previously worked in A&E as an HCA, Jenna often reflects on the Advanced Practitioners she knew and admired there and wondered why such a pathway didn't seem as prominent in Midwifery. In this blog Jenna takes us through some of the recent UK developments regarding Advanced Clinical Practitioner roles in Midwifery.
November 2022 saw the release of Health Education England's (HEE) Advanced Clinical Practice in Midwifery Capabilities Framework (2022). This framework was produced in response to government reports such as Better Births (2016) and HEE's Maternity Workforce Strategy (2019) which highlighted the need for development and expansion of the maternity workforce. It feels this has long been a topic for discussion with 'Midwifery 2020' (2010) strongly advocating maximising the influence of midwives through increased opportunities for specialist and advanced practice for Consultant Midwives.
However, since then there has been little research or literature completed surrounding Advanced Midwifery Practitioners (AMP's) (Goemeas; 2018) and often confusion over what constitutes Advanced Practice in Midwifery (HEE; 2021). During a deep dive analysis commissioned by HEE, interviews were held with Heads of Midwifery and Directors of Midwifery to ascertain their views on the role. This found a lack of clarity over what constitutes ACP in maternity for those who did not have any such roles at their trust. There was acknowledgment of the lack of evidence supporting the role which created barriers in business planning and questions over funding. Although those who did employ ACP's were 'adamant ACP's provide benefits to the organisation in terms of their advanced knowledge and skills, the feedback from women and the positive educational support for staff they are working with' (HEE; 2021).
Following this deep dive HEE developed the Capability Framework (2022) to outline expectations from the role and combat previous misconceptions or misunderstanding:
'Advanced Clinical Practice in Midwifery will ultimately support Midwives to develop to an advanced level of clinical practice through education and training, while contributing to the provision of safe and personalised care for childbearing people and their babies.' (HEE; 2022)
Social expectations of healthcare have changed in recent years and complexity of cases is ever increasing with continued developments in medical science (Goemeas; 2020). Person centred care is now very much considered a core value of midwifery care and advanced practice has a key role in delivering this particularly for those with complex need/pregnancies.
Offering alternative career development with a more clinical focus rather than the more traditional management or academia may also appeal to many. Harnessing the talent and skills of hardworking knowledgeable midwives, enabling them to develop their skills to give enhanced care, improved continuity and more personalised care to women and their families. This has the possibility to improve job satisfaction and in turn improve retention and potentially increasing recruitment with other midwives seeing a trust offering this role and hoping to follow a similar career pathway.
The traditional view that Advanced Clinical Practice is predominantly a nursing issue is outdated (Midwives; 2023) With Government publications and HEE backing Advanced Clinical Practice in Midwifery, there seems a clear focus on developing a modern maternity service that carefully balances core midwifery values, but also adapts to the context in which it practices and the changing and increasing challenges faced by the midwifery workforce.
For further reading on this topic please see a recent report from the Nuffield Trust on the regulation of advanced practice in nursing and midwifery:
https://www.nmc.org.uk/globalassets/sitedocuments/councilpapersanddocuments/council-2023/advanced-practice-report-final.pdf
References:
Department of Health and Social Care, Midwifery 2020: Delivering Expectations. London; 2010 https://www.gov.uk/government/publications/midwifery-2020-delivering-expectations [Accessed 20/05/2023]
Goemaes R, Shawe J, Beeckman D, Decoene E, Verhaeghe S, Van Hecke A, Factors influencing the implementation of advanced midwife practitioners in healthcare settings: A qualitative study Midwifery 66, 88-96, 2018 
Goemaes R, Beeckman D, Verhaeghe S, Van Hecke A, Sustaining the quality of midwifery practice in Belgium: Challenges and opportunities for advanced midwife practitioners, Midwifery, 2020 Oct;89:102792.
Health Education England Maternity Workforce Strategy – Transforming the Maternity Workforce, 2019, https://www.hee.nhs.uk/sites/default/files/document/MWS_Report_Web.pdf [Accessed 20/05/2023]
Health Education England, Advanced Clinical Practice (ACP) in Midwifery, 2021, https://www.hee.nhs.uk/our-work/maternity/advanced-clinical-practice-acp-midwifery  [Accessed 20/05/2023]
Health Education England Advanced Clinical Practice in Midwifery: Capability Framework, Nov 2022, https://advanced-practice.hee.nhs.uk/launched-today-advanced-clinical-practice-in-midwifery-capabilities-framework/ [Accessed 20/05/2023]
 NHS England, Better Births. Improving Outcomes of Maternity Services in England. A Five Year Forward View for Maternity Care. London: NHS England; 2016
(Visited 149 times, 1 visits today)